YouTube NonStop
Kiss the annoying "Video paused. Continue watching?" confirmation goodbye!
Total ratings for YouTube NonStop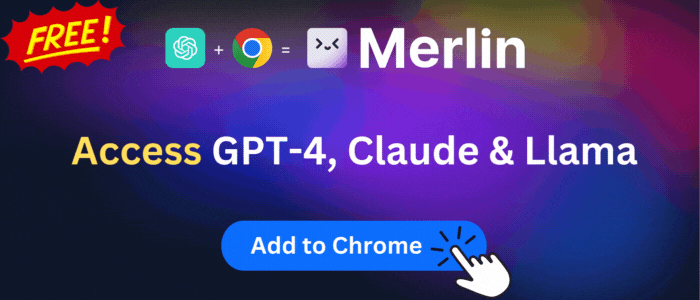 User reviews summary
Pros
Works perfectly when functioning
Great for YouTube music
Automatically clicks pop-up messages
Cons
Stops working after some time
Affects autoplay settings
Changes the user's default search engine to Bing without permission
Most mentioned
Functionality issues after some time
Change of default search engine to Bing
Effectiveness with YouTube music
You are currently limited to view only 25 recent reviews. Upgrade subscription plan to see more reviews and high level analysis!
Recent 25 reviews for YouTube NonStop
Recent rating average: 3.08
All time rating average: 3.51
Rating filters
5 star
4 star
3 star
2 star
1 star
| Timestamp | Author | Rating | Comment |
| --- | --- | --- | --- |
| 2023-09-18 | rordnf | | 작동이 안되네요 |
| 2023-09-14 | G Moore | | Stops working after awhile. Many other users report the same problem and you would think the creator(s) would fix this problem if they wanted to improve extension. |
| 2023-09-11 | NIkolai "Zeks" Marchenko | | I think it stopped working properly for me |
| 2023-09-07 | Wrex | | It works. |
| 2023-09-06 | guldurek | | not working |
| 2023-09-02 | 緋櫻 | | 2023/9/1原本安裝後無效、但後續看評論要關掉瀏灠器重開、試過後成功,回來修正評論 |
| 2023-09-01 | Daniele Altavilla | | it worked! |
| 2023-08-24 | і | | Worked excellent for a long time, but recently my playlist contains quite a few songs with suicide warning that stops music from playing. Google support says "The warning can't be disabled and YouTube Music has no plans to remove it". Would like to see it fixed with this extension. The warning is "The following content may contain suicide or self-harm topics" and it has a button to continue playing - "I understand and wish to proceed". |
| 2023-08-22 | saccharine_sky | | works, nothing more to say |
| 2023-08-16 | 和旋 | | 2023/8/16停止作用 |
| 2023-08-15 | Geovani Anholete | | Não funciona. O youtube continua pausando e eventualmente o botão de pausar do teclado para de funcionar. |
| 2023-08-15 | First Jirattikan | | doesn't work anymore. |
| 2023-07-30 | Circular Finch | | no longer works |
| 2023-07-28 | Dr goon | | 23-07-29 언제부터인지 모르겠지만 작동하지 않음 |
| 2023-07-27 | Shosla Legendary | | Está funcional nesse momento ,mas o botão de "Pausar" o vídeo desaparece,ou seja sistema de vocês da auto play a todo momento(x segundos),algo que deveria ser feito somente quando o vídeo travar ou o youtube disparar o balão de alerta,sei que deve ter suas dificuldades em fazer isso,mas é algo que deveriam trabalhar em cima. Outro detalhe após instalar essa extensão recebo com frequência um balão dizendo que estou usando bloquear de anúncios,algo que não ocorre quando desativo a extensão,vocês precisam por um bypass para o youtube não entender sua extensão como um bloquear de anúncios. |
| 2023-07-26 | Benjamin Bowen | | This extension silently changes your default search engine to Bing. Remove immediately. |
| 2023-07-24 | Sergio Remigio | | This extension hijacks your search engine by forcing you to using Bing. |
| 2023-07-24 | the sussier | | yea it worked |
| 2023-07-23 | sittingduck | | Works great for youtube.music, always has! Thank you. It does sometimes leave the little "are you still listening" box in the corner of the screen, but who cares? :P |
| 2023-07-15 | Levon Ayvazyan | | Since that popup-adding update my depression worsened, I didn't notice music stopped when coding, and without music I exhaust myself in lonely room. This extension is a cure. Thanks a lot to the dev(s) from a dev. |
| 2023-07-12 | Tim Burks | | Mixed feelings: First time trying it everything seemed ok. Then it quit working and when I went to check it, Brave told me that it required a permission to work. Upon looking at this I found that the extension NOW wanted, nay, NEEDED to change my default search provider in order to work. So reported abuse because it never mentioned this beforehand. Came to write a review and apparently you can't without installing it....ok fine just for a few minutes, whatever. Oh.....gee look, that requirement isn't there right now.....SUPER sus!! |
| 2023-06-04 | Jeikobuappu | | Doesn't work |
| 2023-06-02 | Dimitar Danailov | | It was working great, but lately it does not work if the tab is not active. Hope it will be fixed soon! Keep the great job! |
| 2023-05-31 | Oliver Sepulveda | | It doesn't work anymore. I think it doesn't recognize when the tab is discarded by Chrome's Tab manager |
| 2023-05-23 | Timetraveler SevenSevenSeven | | Works perfectly, you can see the pop-up for maybe 0.1s but it "clicks" it automaticly. Tested only with german as youtube language. (This might be the reason why it isnt working for some.) |