Link VPN
Link VPN: Free, Unlimited, and Blazing-Fast - Connect with Ease!
Total ratings for Link VPN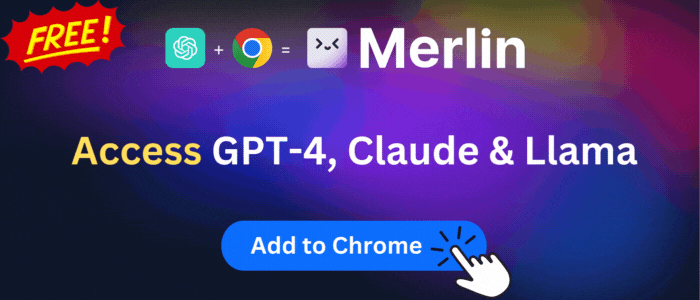 User reviews summary
Pros
High Speed
Large Selection of Servers
Free and No Ads
Cons
Not working in some locations like Iran and Brazil
Lack of servers in some regions, particularly in Asia and Latin America
Occasional drop in speed
Most mentioned
Safe for Surfing and Work
Allows Access to Blocked Sites
No Traffic Restrictions
You are currently limited to view only 25 recent reviews. Upgrade subscription plan to see more reviews and high level analysis!
Recent 24 reviews for Link VPN
Recent rating average: 4.46
All time rating average: 4.19
Rating filters
5 star
4 star
3 star
2 star
1 star
| Timestamp | Author | Rating | Comment |
| --- | --- | --- | --- |
| 2023-08-23 | Dan æ | | trash |
| 2023-08-14 | Mohammad | | not working in Iran |
| 2023-07-23 | Kwan Fung MA (IsaacFung) | | 點了一次日本VPN,可以成功使用,但在我重新開機之後,就沒有了日本VPN的選擇=[ |
| 2023-07-22 | Brandon Hardman | | A time-tested VPN. For six months, the quality of service has not dropped in any way. Good speed, fast connection setup and a very large selection of servers. |
| 2023-07-22 | Caleb Williams | | This VPN plugin is better even than many paid analogues. The speed is almost 110 MB/s, I have not observed any drawdowns in six months. |
| 2023-07-22 | Eva Martinez | | One of the best VPN that I had to use. Previously, there were small errors in the work, but the developers quickly corrected the shortcomings by releasing an update. |
| 2023-07-22 | Cecilia Anderson | | An excellent VPN for watching movies online and ensuring safe surfing. Almost all IP addresses are white, repeats are extremely rare. |
| 2023-07-21 | Michael Baker | | I stopped at Link VPN, since this anonymizer is the highest quality and at the same time completely free. Lots of servers and good speed. |
| 2023-07-21 | James Gilbert | | Recently, the speed is only 50Mb/s. There used to be about 100. But if you compare with analogues, this VPN is still better. |
| 2023-07-21 | Caleb Chandter | | We need more Asian servers. In general, a pretty good VPN. Literally all IP addresses are white, which is rare for such plugins. |
| 2023-07-21 | Alex Babcock | | A fairly reliable service for safe surfing. I keep it on all the time. No traffic restrictions. Speed at altitude. In addition, it allows you to enter blocked sites. |
| 2023-07-21 | Nancy White | | There would be more servers. We are particularly interested in Latin American countries. Otherwise, a chic VPN with excellent speed. |
| 2023-07-21 | Michael Austin | | Without any complaints. Qualitatively contributes to anonymization and safe surfing. Encrypts traffic and allows you to enter blocked sites. Excellent VPN. |
| 2023-07-21 | Thomas Moore | | Issues exclusively white IP addresses. Honor and praise to the developers for an excellent plugin. Personally, I use it for work purposes. |
| 2023-07-21 | Gregory Donovan | | I don't use paid VPN anymore, since this add-on is an order of magnitude better in terms of connection stability and server selection. Many thanks to the development studio! |
| 2023-07-21 | Katrin Otter | | I would like a wider list of servers. But in terms of speed, everything is just fine. I recommend everyone to install this VPN. An indispensable tool. |
| 2023-07-20 | John Miller | | I use this VPN on a laptop and two other devices. The extension is excellent, as there are quite a lot of servers and the connection is stable. |
| 2023-07-20 | Daniel Grant | | Connects to the server in a couple of clicks. Ping is no more than 30 ms, which is quite a bit. The speed is excellent, it is enough to watch videos in HD. |
| 2023-07-20 | Stefan Batler | | Considering that this VPN is free, I have no complaints. Suitable for both surfing and watching movies online. There is enough speed. |
| 2023-07-20 | Kate Hammel | | Free VPN without any advertising and the need to purchase a subscription. At the same time, the speed is very good. I would like to have more servers, but in general, the current list is enough. |
| 2023-07-20 | Robert White | | If you choose from free, then this is the optimal VPN for the average user. It can be used both at home and at work. You can safely install. |
| 2023-07-20 | Gregory Adams | | The connection is established instantly, the speed is about 100 MB/s. I think that this is definitely the best VPN among all analogues. |
| 2023-07-20 | Patric Nelson | | For me personally, this is the TOP 1 VPN. Because the speed is great. I watch online videos without any problems and go to blocked sites. Honor and praise to the developers. |
| 2023-07-12 | Archie Goodwin | | Через Бразилию не подключайте - не работает оттуда |