Apollo.io: Find B2B Contact Info for Free
Apollo enables users to find contact info, connect with buyers, track emails, and more for free.
Total ratings for Apollo.io: Find B2B Contact Info for Free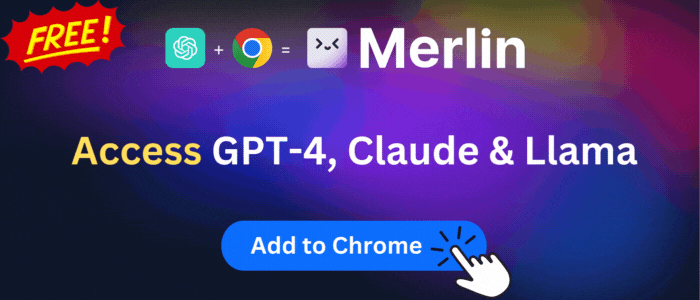 User reviews summary
Pros
Helpful in sales and marketing
Well integrated with Linkedin and Salesforce
Generates contact info accurately
Saves time
Easy to use
Cons
Misleading marketing claims regarding email credits limit
Full of bugs and poor User Interface
Not reliable for workflows between Salesnav->Salesloft
Slow customer service response
Most mentioned
Helpful for sales and marketing
User-friendly interface
Issues with email credit limit
Recognized for saving time
Bugs and glitches
You are currently limited to view only 25 recent reviews. Upgrade subscription plan to see more reviews and high level analysis!
Recent 25 reviews for Apollo.io: Find B2B Contact Info for Free
Recent rating average: 4.44
All time rating average: 4.59
Rating filters
5 star
4 star
3 star
2 star
1 star
| Timestamp | Author | Rating | Comment |
| --- | --- | --- | --- |
| 2023-09-19 | Reinaldo Prado de Camargo | | Helped me to generate very good deals but still has little glitches like keep showing previous e-mail if a person changed to another company even after 1 to 2 months, if we use a different Apollo account it will find the right e-mail but previous users are stuck with the old one. Another glitch is making confusion between companies, in Brazil there's a bank called Banco Inter but the Apollo extension ignores that and keeps putting it's employees at Inter Milan (Italian Football club). |
| 2023-09-19 | DORA EXPLORER | | Loved It... |
| 2023-09-15 | Igor Ushakov | | Best application for sales! |
| 2023-09-07 | Jose Garcia | | The best tool of it's kind on the market |
| 2023-09-05 | Emir Sakar | | The best CRM that i have used in my entire life :) single word; perfect |
| 2023-08-31 | Eddie Johnson | | I loved it, It is an amzing extention. |
| 2023-08-23 | Abdul Ahad Kamran | | Very Helpful. |
| 2023-08-16 | Vijay Jebastin | | Very Helpful |
| 2023-08-02 | David Hill | | Excellent Tool |
| 2023-07-28 | Shivaraj Acharya | | The best Sales tool ever. |
| 2023-07-24 | Mike Jorge | | Fantastic Extension. 100% Recommended. |
| 2023-07-19 | Gaurav Singh Negi | | Good |
| 2023-07-18 | Adem Benabderrahmane | | Lovelly |
| 2023-07-18 | Abhishek Rana | | Apollo extension is very helpfull for sales & marketing people |
| 2023-07-18 | Thomas Baudin | | Well integrated with Linkedin and Salesforce Helps achieving sales sequence while retrieving contact data Happy with it! |
| 2023-07-13 | Bharadwaj M | | Helpful for Research and database generation |
| 2023-07-11 | Hazel Spencer | | Until now, I am happy with Apollo's service. It helps me to find out my clients. |
| 2023-07-05 | Pankaj Mishra | | Must have chrome extensions to find unlimited email ids of employees working at any companies. Works almost 90-95% of the time. Great work apollo.io team. |
| 2023-07-01 | Fahim Boukahel | | 4.5/5 sometimes it takes too long o load the email , but still a good ex |
| 2023-06-30 | Ricardo Reis | | Fantastic! |
| 2023-06-29 | RJLemz Random Videos | | Super useful this extension! |
| 2023-06-23 | Davin Acuram | | I recently subscribed to Apollo.io's 99 Professional plan, enticed by the promise of "Unlimited Email Credits" for lead generation. However, my experience with the service has been nothing short of disappointing, as I discovered that the supposedly unlimited email credits were, in fact, capped at a mere 10,000. This discrepancy between their marketing claims and the reality of their offering leaves a bitter taste in my mouth. When I signed up for the plan, I expected to have ample email credits to fuel my lead generation efforts. Unfortunately, this misleading marketing tactic has severely hindered my ability to effectively reach out to potential leads. It's frustrating to invest in a service that promises unlimited resources, only to be hit with a restrictive limit that significantly undermines its value. Apollo.io's decision to employ such deceptive marketing practices is concerning and reflects poorly on their integrity as a company. As a customer, I value transparency and honesty, which appear to be lacking in this instance. It's disheartening to see a company resort to such tactics, as it erodes trust and damages their reputation. Furthermore, the 10,000 email credit limit feels arbitrary and restrictive, especially considering the pricing of the Professional plan. I expected a higher threshold that aligns with the needs of a business relying on lead generation. Instead, I am left feeling deceived and trapped within the confines of a subscription that fails to deliver on its promises. I would strongly caution others considering Apollo.io's services to approach with skepticism. The discrepancy between their marketing claims and the reality of their offerings raises concerns about the company's overall commitment to customer satisfaction. While the platform may have other features that hold value, the misleading practices and limited email credits have left me disappointed and regretful of my decision to subscribe. I cannot recommend Apollo.io's 99 Professional plan to those seeking a reliable lead generation service. The deceptive marketing tactics and restrictive email credit limit have left a sour taste in my mouth. It is my hope that Apollo.io takes these concerns seriously and reevaluates their marketing strategies to align with their customers' expectations and build a more trustworthy reputation. |
| 2023-06-15 | Fernanda Ruiz | | Super useful this extension! |
| 2023-06-12 | Pau Martínez | | Horrible, lleno de bugs sin sentido y muchas veces las sequencias ni funcionan, si no te das cuenta tu contrarestando tu bandeja con lo que te dice apollo ni te das cuenta. Te pasarás mas horas hablando con soporte (q tardan más de 2h en responder normalmente) que el tiempo que te ahorras por la automatizacion |
| 2023-06-12 | Pau from Moai | | Full of bugs and horrible UX. You MUST have to be checking your inbox and compare it to the apollo info because theres sooooo many times that apollo says that it has sent the mails and contacts are finished and actually you haven't sent the mails, so you are losing leads and even the sequences don't work properly. Also every time you import a CRM, prepare to spend 2 days putting it on order because apollo will import it in a random order. HORRIBLE, TOO MANY HOURS SPENT EVERY WEEK TRYING TO SOLVE BUGS (And also the average customer support answer is 2 hours) |