Sound Booster - Boost My Bass
Boost your video and music volume sound. Increase the volume to the max level and control it of any tab.
Total ratings for Sound Booster - Boost My Bass
4.95
(Rating count:
1,064
)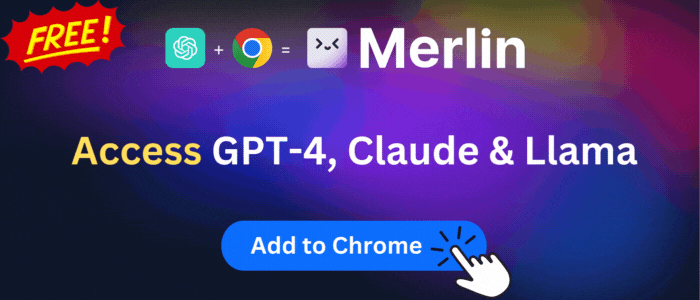 User reviews summary
Pros
Simple to use and implement on device
Helpful in boosting volume on various websites
Useful for people with hearing difficulties
Cons
Can interfere with full screen mode on websites
Creates noise when volume of a specific tab is reduced
Doesn't save volume setting for specific sites
Most mentioned
Effective volume booster for multiple tabs
Some functionality issues with full-screen mode
Utility in enhancing the audio experience of YouTube videos
You are currently limited to view only 25 recent reviews. Upgrade subscription plan to see more reviews and high level analysis!
Recent 25 reviews for Sound Booster - Boost My Bass
Recent rating average: 5.00
All time rating average: 4.95
Rating filters
5 star
4 star
3 star
2 star
1 star
| Timestamp | Author | Rating | Comment |
| --- | --- | --- | --- |
| 2023-09-16 | z Y | | 太棒啦 |
| 2023-09-02 | Dr. Enes | | MÜTHİŞ |
| 2023-07-26 | Enzo Fabio | | It is a decent tool to control the audio in your device. I was using it more than i had anticipated. It is both easy to install and easy to manipulate... in addition to its price (nought!). I would sincerely recommend to any control freaks XD - Jai A |
| 2023-07-26 | JOSE VICENTE ALMIÑANA | | Love it . I was struggling with the low volume sound on some Youtube videos. This extension has solved my issue. It is really simple to use.nI also tried it with the Deezer website and it works perfect , I feel no sound distortions when listening to music.nGreat job. |
| 2023-07-25 | Deia Tavares | | This is very impressive, awesome! One thing,I can't get it to switch on at all at the moment. I had it working yesterday. It only works in the tab/page you have open at that time? I must be doing something wrong, or not doing rather. Please let me know, I'll keep at it. |
| 2023-07-25 | Aurelien Favereau | | it has done nothing but made me enjoy it i highly recommend it if you have trouble of hearing or if you just want to have louder music playing it definitely is a must |
| 2023-07-24 | {Gênesis_ '96} | | Initially, I thought it would be totally fake like the other boosters, but Thank my luck i tried it, and Bang, it worked really Nice. Loved it n10/5 for the booster |
| 2023-07-24 | v대발이 | | With all of the different media forms, and even sometimes just poor uploads on youtube, this extension helps daily with overly loud or quiet content easily.nnI can't remember all of them but but there are a few conflicts with website features when using this app, specially it has a strange effect on multi-monitor multi-tabbed chrome, where if it is open on one tab, it restricts full screen and sound settings on another. Regardless, this app is very useful and this is the first rating I have ever written for anything. Thanks Devs! |
| 2023-07-22 | Le père de Naruto | | Works fine in terms of boosting the volume.nBut there are a few issues with it.n1. If I'm not focused on the tab the extension is boosting the volume of, the sound gets messed up, having a lot of noise in it. I suspect this is because it's using the CPU to amplify the volume? So when I do something else with other programs the CPU can't focus on enhancing the volume? Not entirely sure though. Hope this can be fixed if possible.nn2. Also as a lot of ppl have mentioned, it interferes with full screen mode. I know pressing F11 resolves this, but it's still a bit annoying. |
| 2023-07-22 | ­이희래 | | I love being able to turn my music up louder than I need to. It's the best way to do get the house work done. Even though I'm pretty sure I've blown my speakers, the first day I got my laptop.....lmao oops, my bad. roflmao AWESOME APP!!!! |
| 2023-07-22 | Cristiélle Chaves | | As an older person who is not quite 60 and as one who for years has played his music much too loud and also for many years has stood in front of a horn section as well as some very incredible drummers...in other words my hearing has taken a beating over the years...this app has improved my ability to hear what ever I am listening to without overdriving the speakers. |
| 2023-07-22 | Nsimba Timoteo | | I was frustrated at how my monitors volume at maximum was quite weak, some youtube videos with a bad audio were unwatchable, even with the volume at full blast. I saw this app and thought it must be for speaker extensions or something, but, the description said it was a sound booster for the computer itself. So with doubt I installed it, and to my suprise it works beautifully. Ive never had problems with poor audio since |
| 2023-07-21 | 郭华骏 | | The extension is great and really useful, the only flaw I find annoying is that sometimes when I lower the volume of a particular tab, the audio of that tab becomes noisy.nI request the devs to fix this issue, otherwise the app is perfect |
| 2023-07-20 | Iris Lima | | Good extension I use it a lot to boost and lessen volume, quite sleek only thing is it keeps asking to rate it on the chrome store so hopefully by doing this it will get rid of that message also you cannot go full screen after using the volume slider you have to press the full screen button and then F11 to go to fully full screen. |
| 2023-07-19 | João Victor Muli | | Very helpful extension! It works perfectly, and helps me avoid lowering or raising my whole computer/Youtube volume when i have one tab that's too loud or too quiet. Very simple and very useful thing to have. |
| 2023-07-18 | Gözde Şarman | | Does exactly what I need it to do. I just wish the volume level I set for a specific site would stick. For example, I use this to reduce Zynga Poker to 10% of the normal volume, so I can hear it, but it doesn't blow my ear drums out as I listen to music or watch a movie or twitch while I play. It would be nice not to have to set it to 10% each time I go to the site.nnOverall would recommend! |
| 2023-07-17 | Julio C França | | It's amazing I can finally lower my google meet volume without muting the tab. 10/10 |
| 2023-07-16 | Wilson Ribeiro | | With soooooo many amateurs making movies on YouTube, the volume varies greatly. You have finally helped this old fat white to hear whatever they put out.nGood Job!!! |
| 2023-07-16 | Patrick | | A wonderful and very nifty app. Now I do not need to strain myself trying to hear the sounds coming from my computer. Don't even need another set of speakers to watch in youTube. This app really made things easier for me... thanks! |
| 2023-07-16 | davut tepe | | English:nthis extension is great, it´s the best i´ve seen, i´m always on video conference and watching shingeki no kyojin, i lower the volume of google meet and increase a little bit the anime site, and perfect watch calmly.nnPortuguese:nessa extensão é ótima, é a melhor que vi, estou sempre em vídeo conferencia e assistindo shingeki no kyojin, eu abaixo o volume do google meet e aumento um pouco o do site de animes, e perfeito assisto tranquilamente. |
| 2023-07-14 | Juan Bautista Garcia Alvarez | | its amazing i love using it 4 musci while doing school i just wished it went up by increments of 1 instead of 10 to find the perfect voulume oh well tho thxs |
| 2023-07-13 | Sandro M. Kuradomi | | Just great. If you want to enhance your speakers that are not that loud by default, this thing definitely helps. Also helped me a lot while those google meet classes to shut them up. |
| 2023-07-13 | Sukwon Suh | | Ayo this cool man. I can blast my music and stuff- and when I'm on google meets n' stuff i can just boost other things. It's easy use and the amplified volume is great. |
| 2023-07-12 | Micaela Rodriguez | | Use this all the time (also works in Opera) - its really helpful when some tabs are being noisy and others are being quiet etc. Its also useful to boost quite Netflix movies or streaming music the max volume on the laptop isn't enough :) |
| 2023-07-12 | Canal Do sr. Bernardes | | Thanks to YOU, Peta Sittek, and I am finally about to hear media on my HP Chromebook! If I had money to donate, I definitely would since you are the reason I am able to use this Chromebook which I had basically given up on and stored away as a purchase that was a huge mistake. If my health improves and COVID is eradicated, I will be able to return to work and I promise to make a donation because you truly made and continue to make a gigantic technological difference. Much gratitude! |