Text Reader (Text to Speech) TTS by Read me
AI-powered text-to-speech tool. Voice over for books and PDF files. ChatGPT summarizer for anything.
Total ratings for Text Reader (Text to Speech) TTS by Read me
4.36
(Rating count:
1,843
)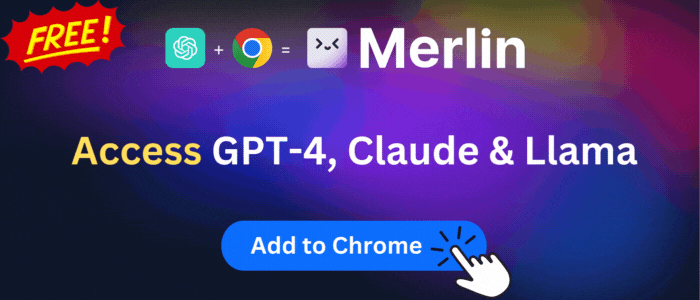 User reviews summary
Pros
User-friendly interface with adjustable settings for voice, speed, pitch, and volume
Helpful tool for reading large volumes of text or studying
Supports multiple languages
Features text highlighting and page scrolling while reading
Free to use
Cons
Frequently stops reading or skips parts of the text
Struggles with long texts
Robot-like and potentially distracting voice quality
Some features such as 'Get Summary' do not function properly
Persistent requests for user reviews
Most mentioned
Reading stops and skipping issues
Useful for lengthy texts or studying
Robot-like voice
Extension interface and controls
Issues with 'Get Summary' feature
You are currently limited to view only 25 recent reviews. Upgrade subscription plan to see more reviews and high level analysis!
Recent 25 reviews for Text Reader (Text to Speech) TTS by Read me
Recent rating average: 3.92
All time rating average: 4.36
Rating filters
5 star
4 star
3 star
2 star
1 star
| Timestamp | Author | Rating | Comment |
| --- | --- | --- | --- |
| 2023-09-21 | Job Garcia | | I have to read a considerable amount for my job, sometimes it gets exhausting, so this tool has become essential for me. I greatly appreciate the varied language options since I have to change between english, spanish and french quite a lot. |
| 2023-09-19 | Simon Oscarsson | | Works super good! |
| 2023-09-17 | Nelson sunuc | | no lo e provada poro asi que se valla muy buena |
| 2023-09-15 | Tom Dunn | | This extension really sucks it will randomly skip over huge chunks of text and act like nothing was there or just stop reading halfway through a word. |
| 2023-09-14 | Vitor Café | | Muito bom... Está mudando a minha forma de consumir conteúdo escrito. Recomendo! |
| 2023-09-13 | Kenechukwu Nsofor | | I like the fact that it scrolls through the page and highlights the text when reading. This feature to me is the most important part of this tool. Hence my 5star rating |
| 2023-09-10 | Andres AT | | Herramienta muy útil |
| 2023-09-06 | Vidya Ramesh | | I need to read a large amount of text that's part of the training material for a certification I'm studying for. I've been using this extension for about 8 hours and LOVE it - easy interface, you control when the screen reader starts/stop, can adjust voice, speed, pitch, volume etc. I maxed out on the number of screen reads per day and only had to confirm I'm not a robot to continue using the extension. The AI page summarization feature is a handy one I might try more. Kudos to the developers! |
| 2023-09-05 | Catherine B | | i added this extensions to chrome. went to a web pages. pressed the extension. NOTING happens. doesn't do a thing |
| 2023-09-05 | Andrés Ramírez | | Se corta la lectura del texto de manera constante. |
| 2023-09-04 | Carlos pucho huamaní | | Muy Útil, pero cuando se trata de textos muy largos, el lector en un punto deja de leer. ya intenté leer el texto largo desde la misma aplicación y sucede lo mismo. un pequeño error que debe corregirse. |
| 2023-09-04 | jado deprezy | | pero si quitan la ventana de poner opiniones sería super. Es un excelente programa, gracias por esto |
| 2023-08-31 | Pablo Schwab | | genial simple y poderoso!!! |
| 2023-08-30 | Perla Salazar | | Very helpful to me personally because reading takes me longer than most and with this extension I can finish readings faster than before. |
| 2023-08-30 | Caroline Conti | | it did what I bought it for. 10/10 Microsoft David my beloved |
| 2023-08-29 | Vaishnavi Pawar | | It's really useful to listen to text of any length in audio format. Only one upgrading is needed that sometimes text need to be clicked to resume listen. Otherwise everything is well in this extension. Thank You Text Reader for this helpful chrome extension. |
| 2023-08-28 | CuteSilver101 | | I like having something to read along with me, as it allows me to not read the words and then immediately forget what I read. Though, I really wish it wouldn't just randomly stop out of nowhere, often in the middle of a sentence, while reading sometimes. |
| 2023-08-26 | Tapia Colque Jeremias Roberto | | hasta el momento todo genial. aunque me gustaria aumentar la velocidad a x3 |
| 2023-08-26 | Mike Prieto | | Excellent. Very impressed and happy with this app. Thanks. |
| 2023-08-24 | J | | It doesn't work at all. |
| 2023-08-23 | Photon | | does nothing at all |
| 2023-08-23 | Steven | | The voice is unbearable. Unlike other users, it actually read the entire thing, but I couldn't focus on following along because the annoying voice was just as distracting as trying to read on my own. |
| 2023-08-17 | prom lewis | | The voice only read a part of the text highlighted an then stopped. This happened repeatedly. The extension was not usable. Beyond that, the voice sounded a bit artificial and might be annoying to listened to for a long time. |
| 2023-08-15 | Kristen Lyn | | Sticks to its purpose, does it's job, and isn't complicated. |
| 2023-08-10 | Anthony Monfort | | it works and it's free. Can't really say much more than that. |