Password Alert
Password Alert helps protect against phishing attacks.
Total ratings for Password Alert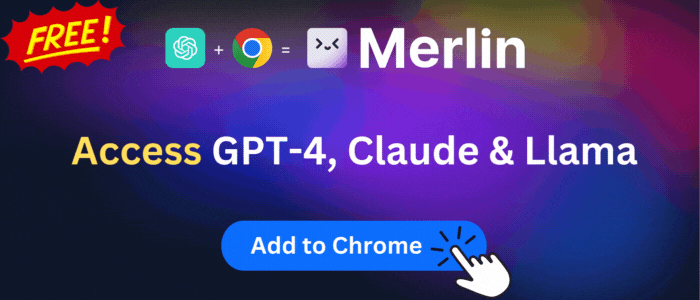 User reviews summary
Pros
Helps prevent phishing
Easy to use
Excellent tool
Great for alerting of password use
Best when used with Google
Reminds not to use same password everywhere
Useful for protecting Google accounts
Alerts immediately
Good for generating passwords
Cons
Not a default feature of Chrome
Does not always work
Spams with sign-in alerts
Does not work on Chromebooks
May give false alerts
Not clear how to activate
Requires logging in to use
May not work with other websites
May not work after installation
Most mentioned
Alerts
Google
Protection
Login
Phishing
Easy to use
Not default feature
Spamming
False alerts
Chromebooks
Logging in
Usability
You are currently limited to view only 25 recent reviews. Upgrade subscription plan to see more reviews and high level analysis!
Recent 25 reviews for Password Alert
Recent rating average: 3.76
All time rating average: 4.35
Rating filters
5 star
4 star
3 star
2 star
1 star
| Timestamp | Author | Rating | Comment |
| --- | --- | --- | --- |
| 2023-05-25 | Can Buyukbasaran (progCan) | | google, please add this feature by default. so some people say it does pop-ups and spam, but IT TOTALLY DOES NOT (and no, i don't have a pop up blocker at all) |
| 2022-11-18 | Dol Col | | J'aurai préféré mettre une autre note mais ne sert strictement à rien ! Comptes Google piratés sur mon pc et AUCUNE ALERTE m'indiquant de l'utilisation de mes motes de passe. Je désactive donc immédiatement cette extension qui au final ne m'aura pas permis d'être alerté |
| 2022-11-03 | CJ | | WHY is this not a default feature of Chrome? How am I just learning you have to download a feature like this? No mention of it unless you google it. |
| 2022-08-21 | Fernando | | Excelente herramienta, nunca falla. |
| 2022-08-14 | Máté Menyhárt | | Egyszerű, de nagyszerű! Bárhova beírom a jelszavamat (mindegy, hogy milyen mezőbe a weboldalon) rögtön figyelmeztet is. |
| 2022-06-03 | Марк ободовский | | У МЕНЯ НЕ РАБОТАЕТ РАСШИРЕНИЕ |
| 2022-05-02 | Jakub Ostrowski-Wojtko | | There's an issue right now, when you enter your password on your cloudtop, trying to login to Google pages--example being logging in to turn on the synchronization, or even entering Your password on Cloudtop. I think this should be addressed ASAP. |
| 2022-04-16 | welile nzuza | | Well I added the extension but concerned because in other reviews the general understanding is that it asks you to re-log in when you add the extension but it did no such thing when I added the extension which is my worry.... |
| 2021-10-26 | Stanislav Gneushev | | "Защитник пОроля помогает предотвратить фишинг." Рукалицо |
| 2021-10-09 | GIA BẢO NGÔ | | like |
| 2021-09-07 | Dengbêj ZAHİRO | | harika bir uygulama tebrik ederim |
| 2021-08-05 | Mohamed Junaid Samiullah | | When I add the extension, I get a notification saying I need to login to my Google Account. When I click on 'Sign in', nothing happens. I have no idea how to activate the extension now. Uninstalling. |
| 2021-07-10 | Đình Bôn Từ | | mình không biết cách cài đặt và đặng nhập (sign in) thế nào cả? có gửi thông báo đến máy nhưng bấm vào nút "sign in" thì không có gì xảy ra cả. Ai chỉ mình với, không biết cách dùng 😖😭 |
| 2021-06-04 | Sreenath Yadav | | Awesome |
| 2021-05-04 | Андрей Чурсин | | Ещё бы добавили в контекстное меню генерацию пароля как в macOS! |
| 2021-05-03 | Ryan Northup | | Not even usuable on a Chromebook due to how the account system is set up. |
| 2021-04-26 | bug | | i love gogle |
| 2021-04-19 | Pilot 2254 | | it spams me with sign in stuff |
| 2021-04-18 | ᝰcamila shiiᝰ | | MANO ISSO E MUITO BOM SERIO MSM o melhor que e do google sendo assim e muito confiavel pois vai ser ultilizado no propio google com segurança, pra quem nn quer adicionar e so negar a localizaçao dos sites so isso mais prefiro adicionar pra receber notificaçoes sobre espor senhar da gente do gmail pra outro site q nn e do gmail :3 |
| 2021-03-11 | 남윤우 | | 같은 비밀번호를 다른 곳에서 사용하면 안된다는걸 잘 알려주네요^^ 좋아요 |
| 2021-03-02 | 1Crilt | | Gostei muito dessa extensão! |
| 2021-02-25 | SPEEDER | | More like its spamming me then protecting me |
| 2021-01-25 | Simon Σακ | | SO GOOD |
| 2020-12-29 | ClasMinecrafter | | Bayııldıııııııııııım |
| 2020-12-20 | Mr MRF | | خوب بود |