Secure Shell
Terminal emulator and SSH and SFTP client.
Total ratings for Secure Shell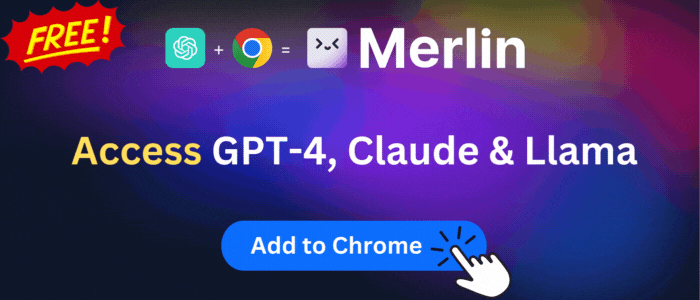 User reviews summary
Pros
Works well
Easier than having to launch a separate app to get to the console
Extremely useful for chromebooks without direct access to terminal
Essential extension for developers
Helpful
It works well so far
Thankyou for Development Great app!
It would be even better if you could search and filter servers
Easy to setup and saves time
Exactly what I needed to add ssh to my chromebook
SFTP mount is super handy
字體比pietty內建的漂亮很多
比預期的還好用!
中文世界的朋友可以試試看
Cons
As of version 0.54, SFTP mount no longer works
Whenever I use this to transfer files to the server, instead of overwriting existing files, it makes a copy of each file
It also will not refresh the contents of the remote folder following a transfer
It's not good for anything
It's implementation looks bad
It's very hard to use with touchpad
I'll bet it cant even fetch anonymous ftp links
Why would anyone choose this over something that really works?
right alt stopped working
Simplement null n'assure pas la fonction
Non-functional in vim
It can't make any google search starting with ssh
Most mentioned
SFTP
extension
great
works
terminal
server
chromebook
mount
file
files
remote
easy
setup
time
You are currently limited to view only 25 recent reviews. Upgrade subscription plan to see more reviews and high level analysis!
Recent 25 reviews for Secure Shell
Recent rating average: 3.68
All time rating average: 4.27
Rating filters
5 star
4 star
3 star
2 star
1 star
| Timestamp | Author | Rating | Comment |
| --- | --- | --- | --- |
| 2023-08-24 | Ken Chapman | | Works well. Easier than having to launch a separate app to get to the console. |
| 2023-07-10 | Brad Holland | | As of version 0.54, SFTP mount no longer works. For me, that was the best thing about this extension. |
| 2023-06-29 | Samuel P. | | When importing an identity, it does not proceed to import it, does anyone have an idea? :( |
| 2023-06-17 | Alexander Potapenko | | The file ~/.ssh/known_hosts is empty. But I've got connected hosts. Is it a bug? Also, use the SSH agent for Google Chrome extension. |
| 2023-04-09 | Halil Tas | | error 255 - what to do? Ich bekomme Statuscode 255 wenn ich lange Zeit nichts am terminal eingebe und jetzt geht der statuscode nciht mehr weg, obwohl ich andauernd neu starte. kann nichts mehr machen |
| 2023-04-05 | Daniel Martínez | | Since last version (31 march) the tmux prefix (CTRL+b) does not works anymore. |
| 2023-03-21 | Brandon Stecklein | | It's sort of good. I like the fact that you can mount a remote connection for SFTP using the Files app on ChromeOS, HOWEVER whenever I use this to transfer files to the server, instead of overwriting existing files, it makes a copy of each file. It also will not refresh the contents of the remote folder following a transfer. So far as I can tell, the only way to do a file transfer like this is to first delete the remote files and then copy the new ones over. |
| 2023-03-13 | Kendrick Sims | | HOW DO YOU USE IT/open it |
| 2023-01-07 | Juan Diego Carvajalino Olave | | Great extension! Im currently using it to mount SFTP. Is there a way to auto mount after reboot? Thanks. |
| 2023-01-07 | Vitali Neumann | | Eine sehr gute und nutzliche Erweiterung. Arbeite damit täglich und bis jetzt keine Probleme. vielen Dank an die Entwickler für so ein schönes Tool. |
| 2023-01-05 | Ofek Gayero. | | Extremely useful for chromebooks without direct access to terminal. Highly recommand . |
| 2022-12-08 | yang li | | the best |
| 2022-11-23 | Randy Tuler | | This works properly...very useful. Thank you. |
| 2022-11-05 | Mark Robillard JR | | Essential extension for developers |
| 2022-10-11 | Erlang Parasu | | Works! Helpful |
| 2022-10-03 | George Dubinin | | It works well so far. Thanks! |
| 2022-09-24 | K | | Thankyou for Development Great app! I store and manage many servers in this app. It would be even better if you could search and filter servers. |
| 2022-09-22 | Sal Sa | | right alt stopped working |
| 2022-08-28 | Patrick Grimm | | Been using this for years and never had any issue. I don't really care that it is now is its own window after the recent update. Easy to setup and saves time sending you straight to the login password prompt. Great work on this and much appreciated. |
| 2022-08-22 | Sekaijin世界人 | | Simplement null n'assure pas la fonction |
| 2022-08-19 | a markula | | It's not good for anything. It's implementation looks bad. It's very hard to use with touchpad. I'll bet it cant even fetch anonymous ftp links. I hope things would crash if they got too big. Why would anyone choose this over something that really works? |
| 2022-07-14 | Aleksandr Kasianov | | Нормально не работает vim |
| 2022-07-13 | Michael Koren | | I wish I could attach it to a group, but its not a tab, its its own window. no idea how to make it a tab from it's options. |
| 2022-07-12 | Rahul Yadav | | My terminal getting stuck at Welcome to Secure Shell version 0.47. Answers to frequently asked questions: https://goo.gl/muppJj (Ctrl+Click on links to open) ChangeLog/release notes: /html/changelog.html Major changes since 0.42: ¤ OpenSSH upgraded to 8.8p1. ¤ Websockify proxy support. Random pro tip #7: Copy to your clipboard from Emacs/Vim/etc. using OSC-52: https://goo.gl/XSnyLo Loading pnacl program… |
| 2022-07-07 | Lars Van Zandt | | um so was loading it... ok? and then it says: closed with error code 255 and so i try to reconnectect and it just shows the same window... yea this is broken... |