FocusGuard - Free Site Blocker
Free website blocker for enhanced productivity. Custom blocklist and password protection. Stay focused, and block distractions.
Total ratings for FocusGuard - Free Site Blocker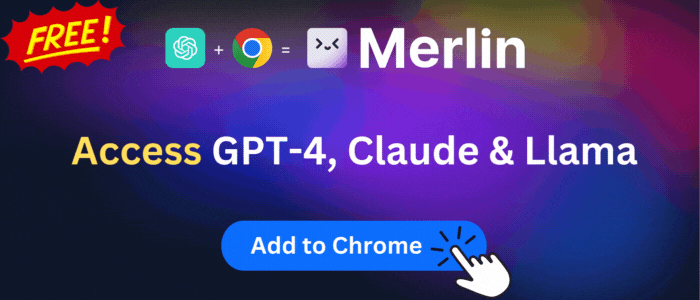 User reviews summary
Pros
Helps manage focus and block distracting sites
Increases productivity when used properly
Users found it to be a useful tool for e-learning
Cons
Some users report the extension does not block sites as promised
Doesn't block sites permanently
Certain features, such as the timer and settings, can be difficult to read or navigate
Most mentioned
Blocking functionality
Focus timer feature
Some users have difficulty with settings persisting after closing and reopening browser
You are currently limited to view only 25 recent reviews. Upgrade subscription plan to see more reviews and high level analysis!
Recent 25 reviews for FocusGuard - Free Site Blocker
Recent rating average: 3.12
All time rating average: 4.42
Rating filters
5 star
4 star
3 star
2 star
1 star
| Timestamp | Author | Rating | Comment |
| --- | --- | --- | --- |
| 2023-09-17 | 李阳 | | 怎样自启动?每次重新打开chrome后屏蔽功能都会关闭 |
| 2023-09-14 | Kaushal Mallah | | Best Extension Ever! Just Please Work On Focus Timer Feature! |
| 2023-09-14 | Bhavesh Chovatiya | | Best for manage to stay focused and block site |
| 2023-09-10 | Mark Stephenson | | It doesn't block sites. |
| 2023-09-09 | anna | | helps me sm when studying. would be cool if there was something that showed the total amount of hours you've spent focusing/studying |
| 2023-09-07 | jovin nsanzumukiza | | This is the tool i was looking to use effeciently my time in e-learning by removing distractions |
| 2023-09-06 | Johnny West | | Remaining time on the icon is too small and thus unreadable. I thinkg remaining time should appear in the main application modal. |
| 2023-09-06 | Manou Taï | | Love this extension! It really helped me with procrastination! 100% recommended! |
| 2023-09-04 | Zenth Wolf | | Setting this for 10 hours overnight makes sure you have to get off to a good start of the day and makes it easier to naturally focus, aside from the extra kick you might need. A time schedule could be a good addition. Slightly annoying- if the tab had previously been open to a YT video, it will autoplay. Also not sure it's a wise idea to use funny stock images, but thankfully you can disable them for a clean block screen. More of an issue is that the redirect page does not seem to play well with certain mouse gesture extension (CRXMouse gestures for instance). Then again, I also personally have too many tabs open, so it's a bit on me. |
| 2023-09-01 | di ren | | 目前用着感觉比那个blocksite好使 |
| 2023-08-11 | Ana Claudia Durand | | really good i figured how to use it and boom. productivity increased |
| 2023-08-01 | Emanuel Orlando | | Absolute garbage. waste of an upload. Doesn't even have a blocksite feature. |
| 2023-07-30 | Hecker ??? | | does not work |
| 2023-07-27 | terminatorx260 | | absolute garbage |
| 2023-07-26 | Jim Miller | | Why is it that the concept of blocking a site does not include, in the minds of developers of this app, a way to block sites FOREVER ?!?! |
| 2023-07-26 | Zhilin Shen | | do not trust it |
| 2023-07-24 | Carlos Amorim | | Superou as minhas expectativas! Estou gostando muito de usar. |
| 2023-07-17 | Dang Toan Truong | | Best productivity app I can find amongst others. |
| 2023-07-17 | joaovictords | | don't work |
| 2023-07-12 | Sersh Marsh | | Блокировка вкладок с ютуб. Удаление этого дополнения повлекло закрытие вкладок. |
| 2023-07-10 | WanTanQ | | It's an alright site blocker, it would be even better if there is an option where I can only visit the sites that are allowed, like how the Forest extension did with their Allowlist/Blocklist. Also everytime I close Google, a session automatically stops and I always have to start a new one, which gets annoying and I don't want to always leave it open whenever I work on a project since I don't want to overload my CPU by leaving Google running in the background. It would be good if these things would get fixed, otherwise then I would give it 5 stars. |
| 2023-07-08 | C | | Can not block sub-domains |
| 2023-07-01 | Paul Hill | | This is excellent extension. When I have facebook open and the work counter starts again, it blocks the open tab so it's a good reminder to start working again. Got a lot done today with this. |
| 2023-06-30 | Blue Wallpaper | | it saw ads on twitch with it on |
| 2023-06-23 | Deeksha Kunta | | How can I unblock sites ? |