Voice Control for ChatGPT
Expands ChatGPT with voice control and read aloud.
Total ratings for Voice Control for ChatGPT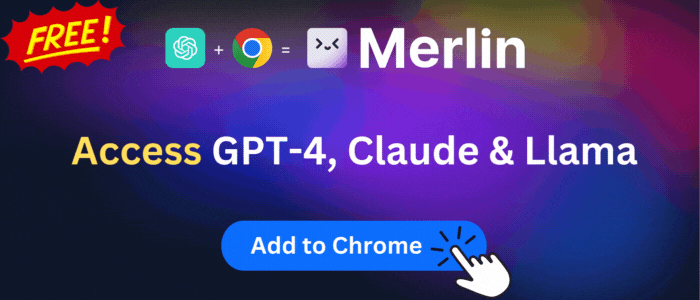 User reviews summary
Pros
Allows for voice input and listening to ChatGPT.
Supports multiple languages.
Includes useful keyboard shortcuts.
Cons
Some users report issues with the extension not capturing long voice inputs or picking up the microphone properly.
Errors and non-functionality reported by users on various browsers and systems.
Issues with the extension output voices for different languages within a sentence, and some desired languages not being available.
Most mentioned
Usefulness of the extension for learning languages.
Request for improvement or fixing of errors.
The speed of the voice feature.
You are currently limited to view only 25 recent reviews. Upgrade subscription plan to see more reviews and high level analysis!
Recent 25 reviews for Voice Control for ChatGPT
Recent rating average: 3.88
All time rating average: 4.23
Rating filters
5 star
4 star
3 star
2 star
1 star
| Timestamp | Author | Rating | Comment |
| --- | --- | --- | --- |
| 2023-09-12 | Fred Martins | | Very good externsion. My problem is that the box keeps covering the end of ChatGPT output, and it is annoying. The fact that you can also use multiple languages is a plus. |
| 2023-08-30 | Bernardo D'Carmine | | This is quite amazing! Any limitations are not due to this extension at all, but to the way the TTS system works on the local system. I have Windows 10 and Chrome, and my favorite is Mikro$0ft ZIRA at speed 15. The shortcuts for keyboard make it very simple: I press and hold Space to speak, and I hear the reply as it comes in. Great job, Mr. Theis!!! 👏 |
| 2023-08-25 | Tanay Dubey | | Does it have a word limit? It seems that it does not capture my voice after certain amount of words. Can you fix that? |
| 2023-08-23 | Jhonatan Acelas | | Excelente integracion, seria genial cambiar las voces, pero esto puede ayudarme a mejorar mi ingles con mayor fluidez |
| 2023-08-23 | Jeremy Vincent Elliott | | useless, get errors, wont work, tried with VPN and without, on brave, useless |
| 2023-08-23 | Giorgio Caniglia | | Estensione utilissima che aumenta notevolmente la produttività tuttavia è assolutamente da risolvere il problema che ha con il microfono che molto spesso non prende le parole e non le recepisce nonostante vengono ripetute più volte e oltre a questo mette la punteggiatura a piacimento. |
| 2023-08-19 | Josh Lee | | i have totally no idea why my google uk english male and female couldn't speak, its super troblesome:( |
| 2023-08-14 | Mert Molla | | There was Turkish language support at the beginning. I was using this plugin fondly, unfortunately I don't see it now. |
| 2023-08-11 | michal c | | For MacOs I keep getting "Error from Voice Control: network" red boc top-right corner of chatGPT window when I press space. And it is like when I press space it turns on and off immediately. Do i need to setup something in mac os to enable it? I've read faq for this but it only says to check network and the network works. |
| 2023-08-07 | Joshua Hang | | How can I input text from system audio not microphone? |
| 2023-08-03 | Son Huu | | This extension is great and needed but: Speech should have break at colons. I downloaded Paul's voice, which sounds very natural, but the extension doesn't recognize it and I can't get it to work. How can I fix this? I really want to use Paul's voice instead of the robotic ones from Microsoft and Google. |
| 2023-08-02 | Miłosz Czesław | | Doesn't work on opera as well. Regardless on what I did (changing web permissions, re-install) it still's do nothing. Everything what really changed is added voice - recording button which doesn't work |
| 2023-07-31 | Harol André Páramo Díaz | | Felicidades que buena extensión, ya que te permite entrada de voz y escuchar a chatgpt, lo mejor es que tiene controles de voz, tu le das enviar al mensaje y eliges cuando escuchar el texto, lo cual es una ventaja respecto a otras extensiones que no tienen esa opción. |
| 2023-07-30 | Zeng Yonge | | 不错,整体很不错,值得推荐,继续努力,做得更好。 |
| 2023-07-27 | Claudio Br | | Essa extensão é perfeita para estudar outros idiomas. Eu fiz um curso de alemão que era 100% audio e procurava uma forma de conversar com a IA sem precisar escrever. Funcionou muito bem, posso pedir para batermos um papo sobre qualquer assunto e então batemos. Isso era algo impossível antes sem um professor e vou dizer que professores de alemão são raros aqui. |
| 2023-07-26 | mao wei huang | | 我加进去了,说是用vpn,无法正常加载 |
| 2023-07-19 | Royland | | please add arabic language |
| 2023-07-17 | Wojtek Rygielski | | 1. I didn't find an option to fully control it with my voice. Whenever I finish my query, I need to go to my computer and click a button in order for this query to actually be sent. 2. It continues reading the responses even after I stop generating it (because I already know that's not what I am looking for). Similarly, there is no way to stop reading by speaking "stop", touching a button in my headset, etc. |
| 2023-07-11 | Ignacy Januszek | | @Theis IT IS AMAZING <3 |
| 2023-07-11 | Vaidotas T. | | Very useful tool. And it seems the creator is a super attentive person! BRAVO! I am just trying to figure out how to add punctuation like full stops or question marks when I speak... |
| 2023-07-09 | Haseeb Mir | | There is BUG that it reads previous conversation all the time and this is very annoying and frustrating i am thinking of removing this extension as this causes problem. Fix this ASAP |
| 2023-07-08 | A Rezaee | | Very good. Please remove the flashing of the Skip read aloud button. Its distracting. |
| 2023-07-06 | Mohammad nj | | Why didn't you add Farsi language? |
| 2023-07-03 | Cosmic Voyager | | What does the >| button do? |
| 2023-07-02 | Souhardya Baishnab | | How do I reduce the pause after every full stop? |