Image Downloader - Save pictures
Find, choose and download images you need from any web pages or select all to bulk image download at once.
Total ratings for Image Downloader - Save pictures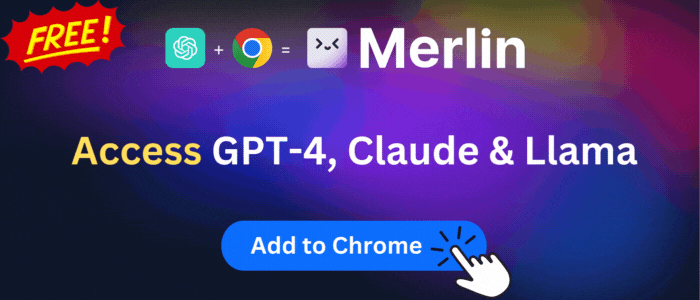 User reviews summary
Pros
Works as promised
Easy to use
Saves time
Cons
Doesn't work for all images
Interface language issue
Not the best option for bulk downloading
Most mentioned
Works as promised
Saves time
Easy to use
You are currently limited to view only 25 recent reviews. Upgrade subscription plan to see more reviews and high level analysis!
Recent 25 reviews for Image Downloader - Save pictures
Recent rating average: 4.28
All time rating average: 4.86
Rating filters
5 star
4 star
3 star
2 star
1 star
| Timestamp | Author | Rating | Comment |
| --- | --- | --- | --- |
| 2023-09-19 | Herb Thiel | | Works well. Very quick downloads and easy to use interface. |
| 2023-09-05 | Kevin Mejia | | No busca todas las imagenes |
| 2023-08-31 | Rodrigo Fileto | | muito bom |
| 2023-08-31 | Jim Thor | | Best chrome app to download images so far! |
| 2023-08-30 | Thomas Gebendorfer | | Works as promised. |
| 2023-08-30 | Daniel Öhrn | | wow |
| 2023-08-29 | Chris Earwicker | | Just amazing! |
| 2023-08-27 | I AM NO.1 | | PERFECT PROGRAM |
| 2023-08-26 | BeHappyBeVegan | | doesn't work |
| 2023-08-26 | Angel Martin Vasquez Guzman | | Es una extensión que cumple de manera adecuada con lo que promete y por ahora estoy conforme, espero que para las próximas versiones mejore un poco mas con otros formatos de imagen si es posible y también mejorar el asunto de la interfaz de la extensión que se supone que debería estar en español pero se ve en ingles. Solo eso tengo que decir por ahora, gracias. |
| 2023-08-25 | ksk | | creo que sirve para paginas tipo foro o post y te baja todas las fotos cargadas. |
| 2023-08-25 | Rex Cummings | | Let's me quickly view the pics and download those I select with a click. |
| 2023-08-25 | Selman Kocael | | its good |
| 2023-08-24 | Ken Chapman | | It just works. And works well. 5 stars |
| 2023-08-22 | Kyle Peltier | | Works great! |
| 2023-08-20 | 杨雯钰 | | 好用 |
| 2023-08-19 | June waterrin | | convenient |
| 2023-08-17 | TL GL | | Saves a lot of time. Great extension. Thank you! |
| 2023-08-16 | Jim Aitken | | Great app, doesn't seem to auto-download every selected image, some you'll need to do the save part yourself but generally a good time saver |
| 2023-08-16 | 齐休 | | very helpful |
| 2023-08-16 | light yagami | | super utile, on s'en passe plus ! |
| 2023-08-15 | atushi saito | | 簡単で良かったです。 |
| 2023-08-15 | V.I.P.S MADS Silva | | Muito bom! |
| 2023-08-14 | Shiva Chronos | | ツイッターで検証したところ、Twitter メディアダウンローダの方が優秀。 こいつは画面上で読み込んだものしか、出てきてくれません。 なのでいちいち読み込んではダウンロードするものを選択するか、それらを一括でダウンロードするしかありませんが、スクロールして読み込んでいくと、最初のやつをまたダウンロードするか、選択していってダウンロードするか、選択しないといけません。 (あるいは、どこまであるか分からないものを全て読み込んでから一括ダウンロードするかですが、経験上、この手のものは、最初の方にあったものはダウンロードできなかったりするので、時間を掛けて全てを読み込んでもダウンロードされる保証は無いのが不安なところです。) 対して、Twitter メディアダウンローダは、勝手に全て読み込んでいきながら、ダウンロードしていってくれます。 あと、こいつのネーミングもダメ。 名前と使い方、で検索しても、色んなダウンローダーの解説サイトが出てきて、こいつの解説サイトが出てきません。 対して、Twitter メディアダウンローダは、専用の解説サイトが出てきます。 こいつは選択しながらダウンロードするなら、使い道はありますが、一括ダウンロードしたいなら、他を使った方が良いと思います。一括ダウンロード後にサイズで並べ替えたりしながら取捨選択した方が早いし楽だと思いますので、こいつの出番は無いかな。 |
| 2023-08-13 | Jonathan Araneda | | Cumple y es sencilla. Permite seleccionar varias imágenes de las que reconoce (no siempre se pueden descargar todas, pero si la gran mayoría a diferencia de otras extensiones que probé). Permite personalización de algunos parámetros y listo. Like para Image Downloader |