Unlock the hidden stats behind Chrome extensions
You are currently on Free plan
Plan comparisons
---
Contact us
Not sure which plan is the right choice for you, or need a solution that is not listed here? Tell us about your use-case so we can help you!
---
Features
Historical trends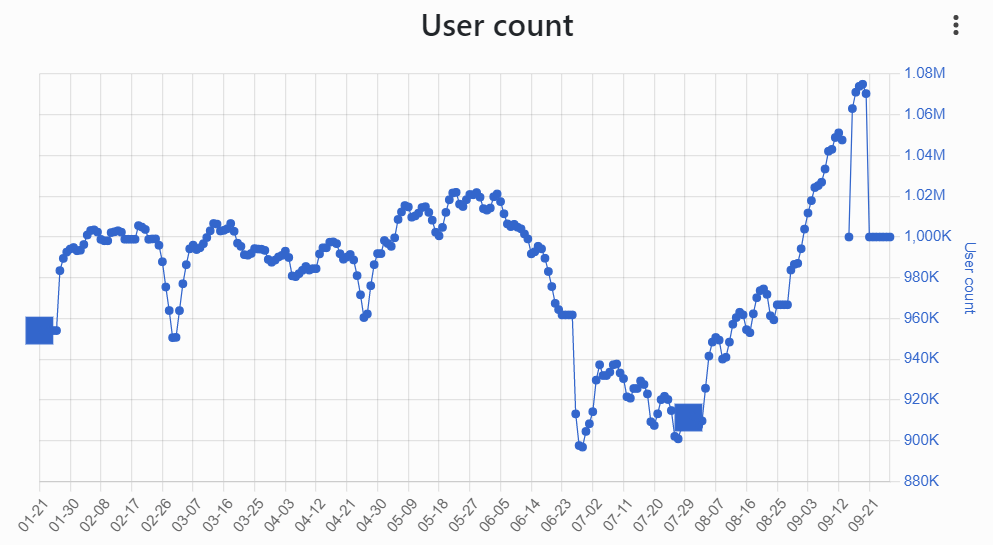 View stats trend over time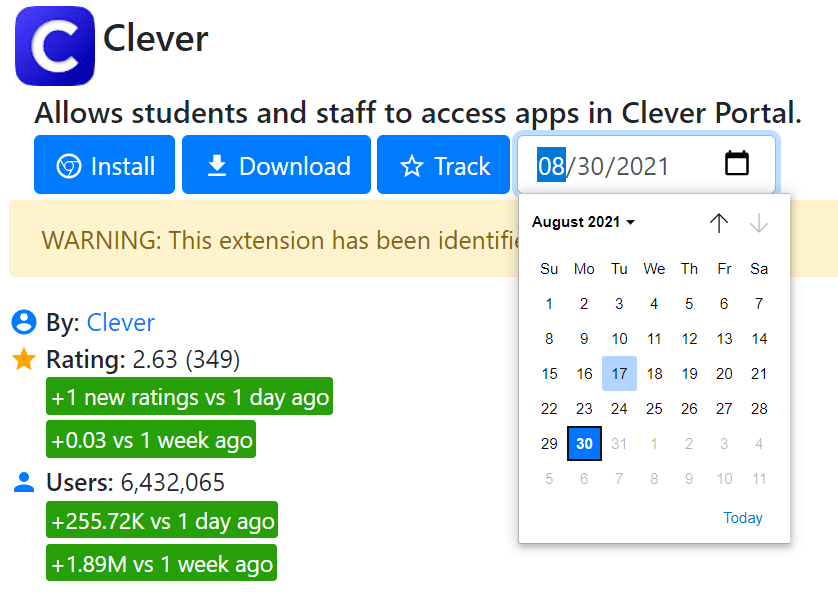 Select an older date to view the stats and details on an older date
Download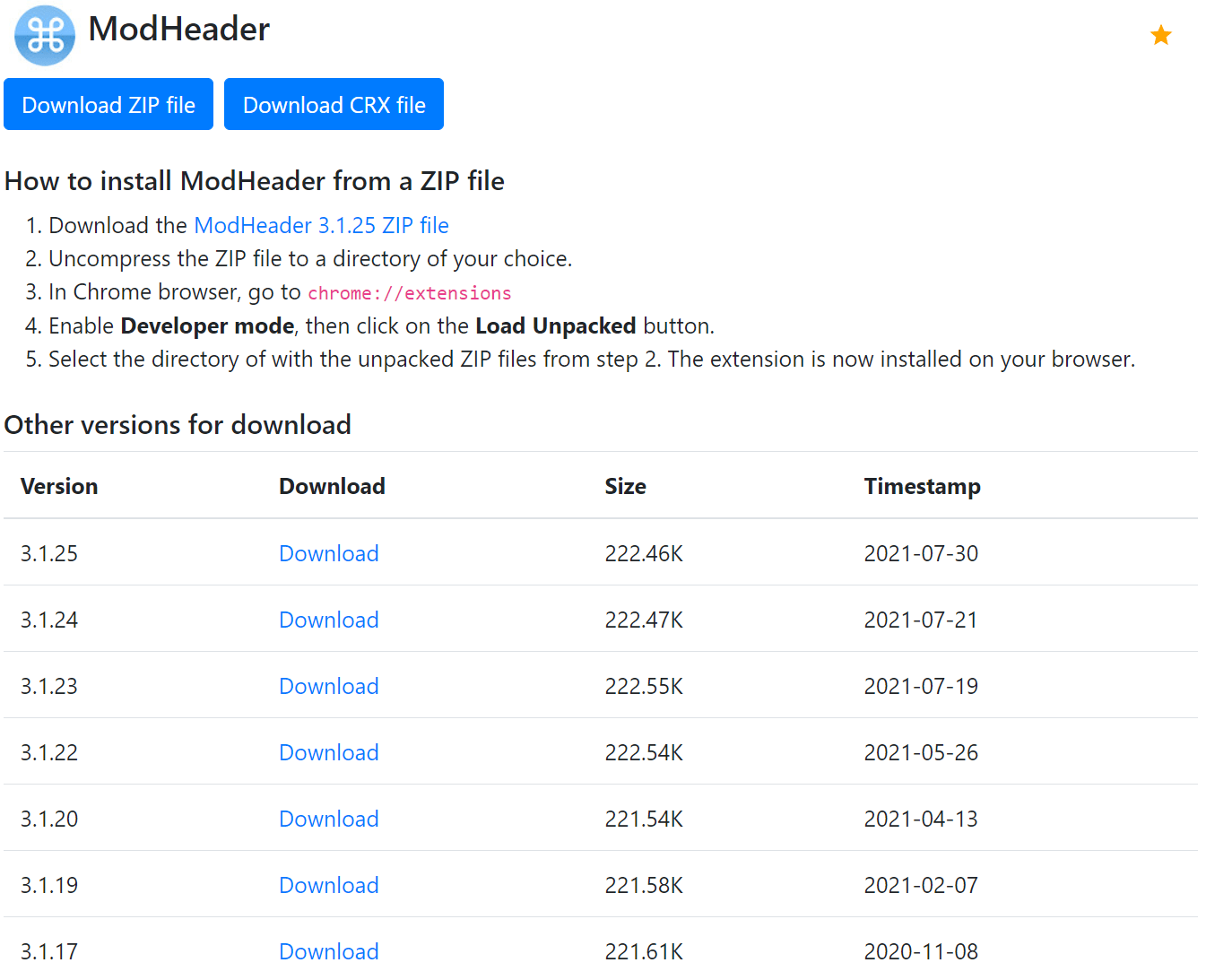 Download current and past extension versions
View source code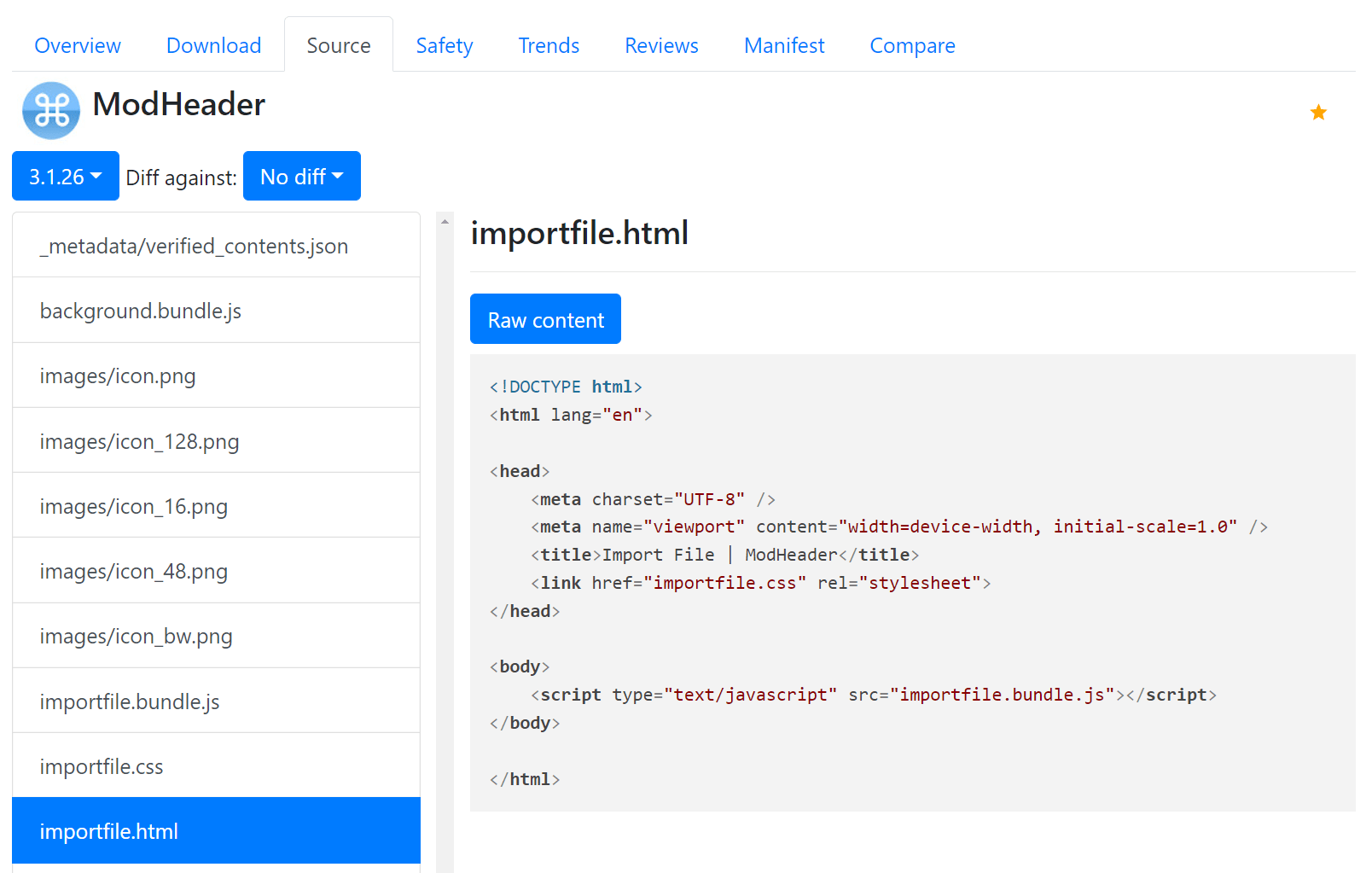 View source codes for current and past extension versions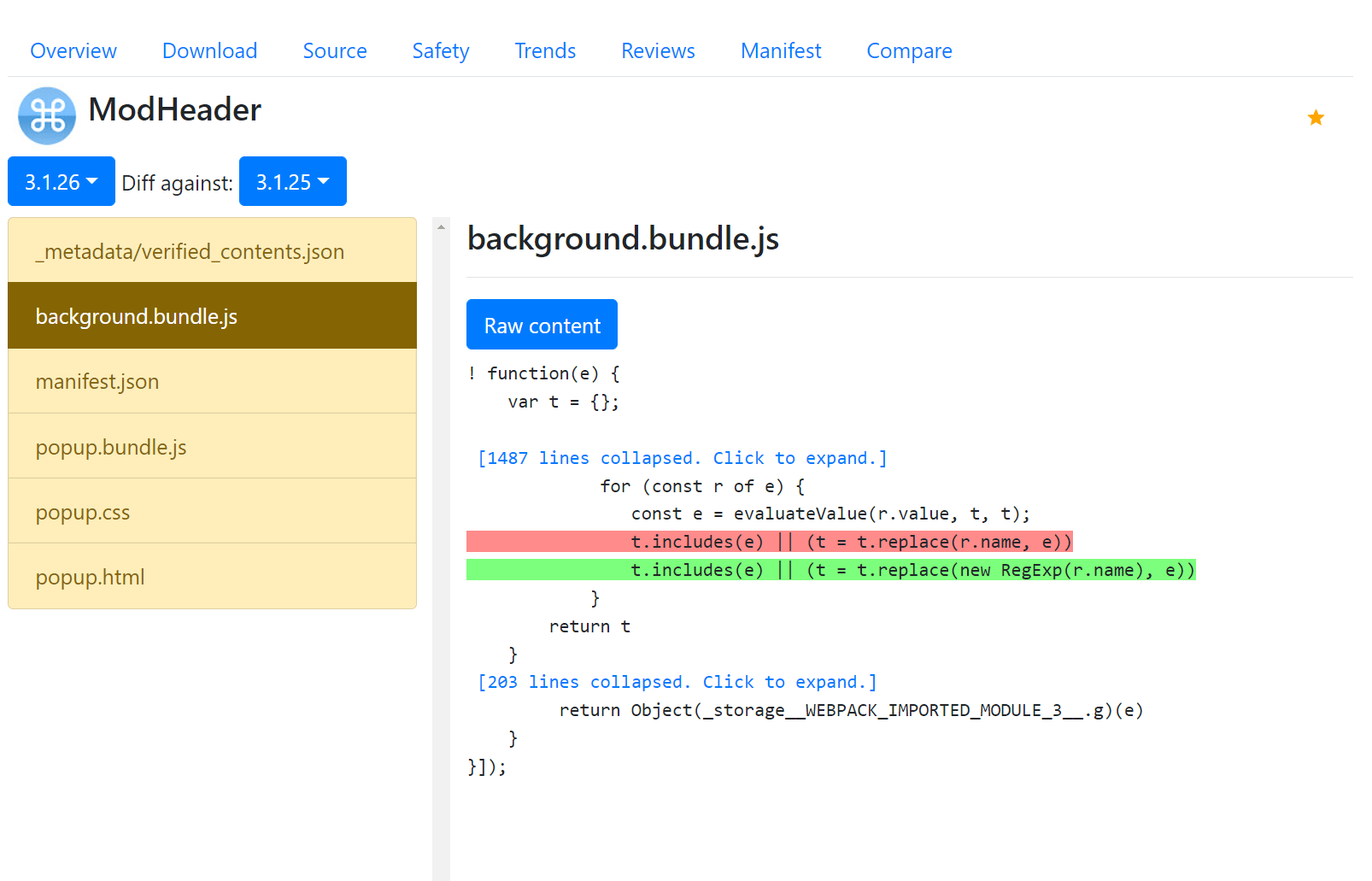 Diff source codes between current and past extension versions
Tracking favorites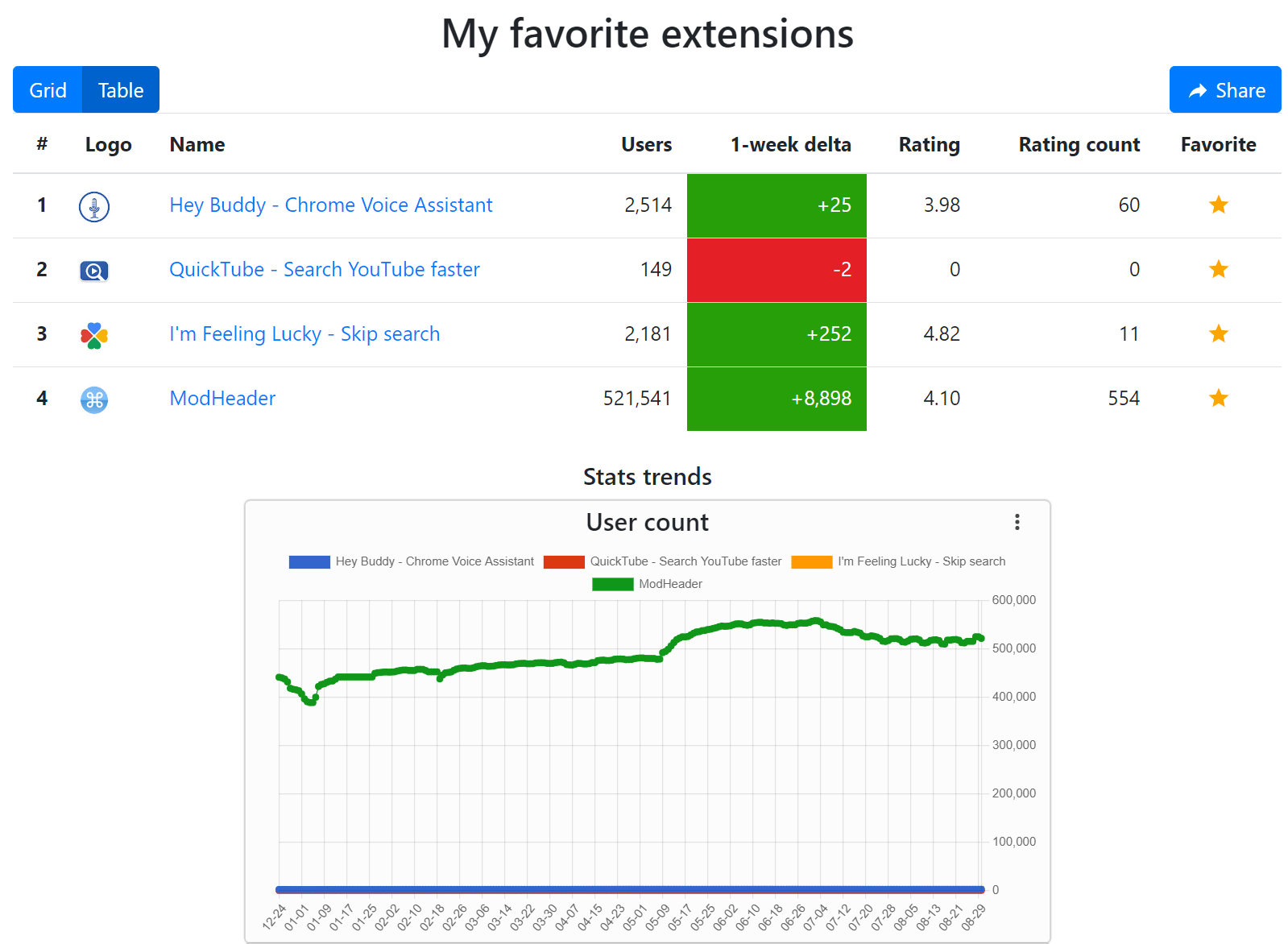 Dashboard to track favorite extensions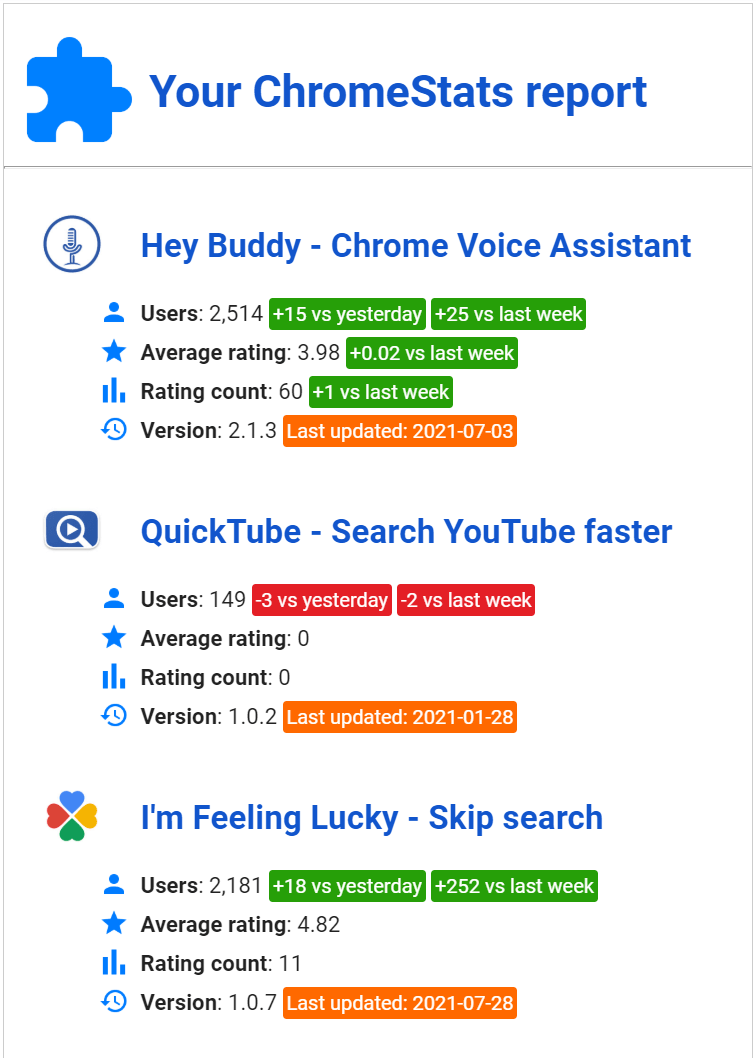 Weekly / daily tracking email notification
Review analysis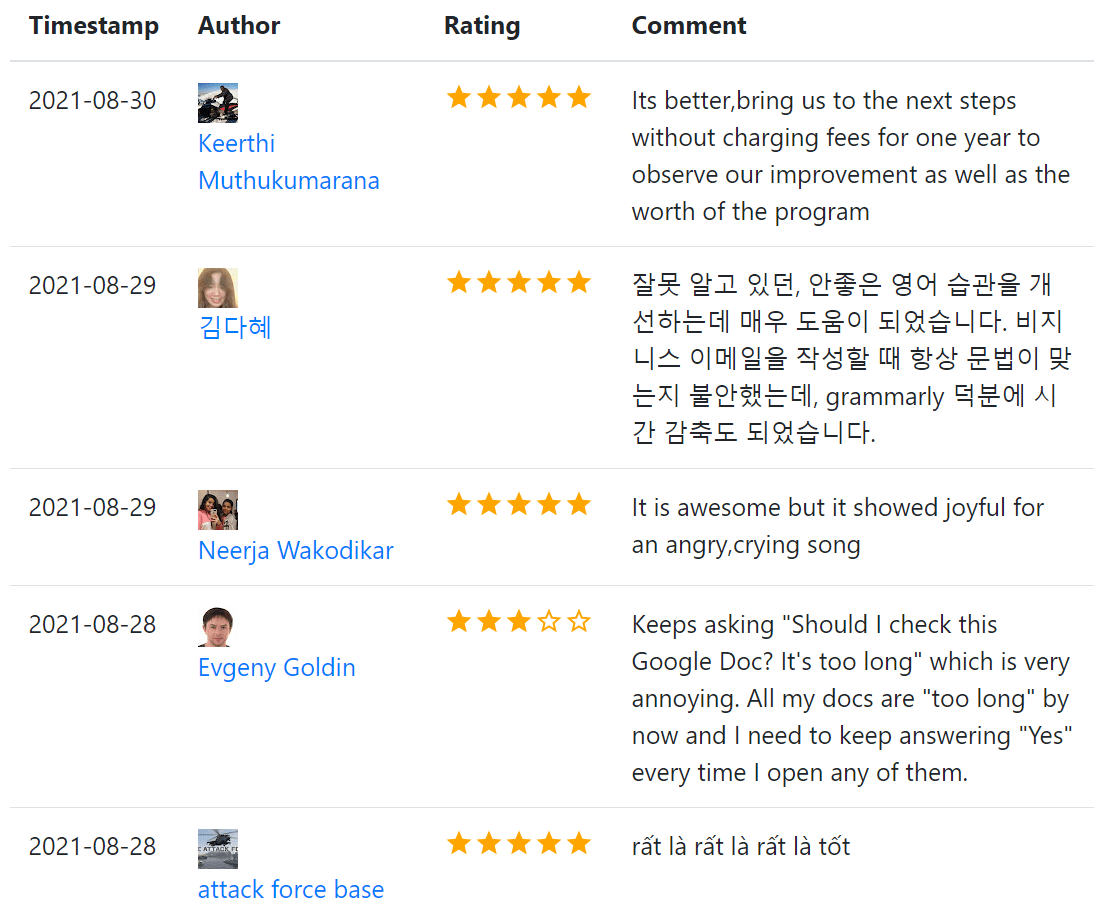 Access to recent reviews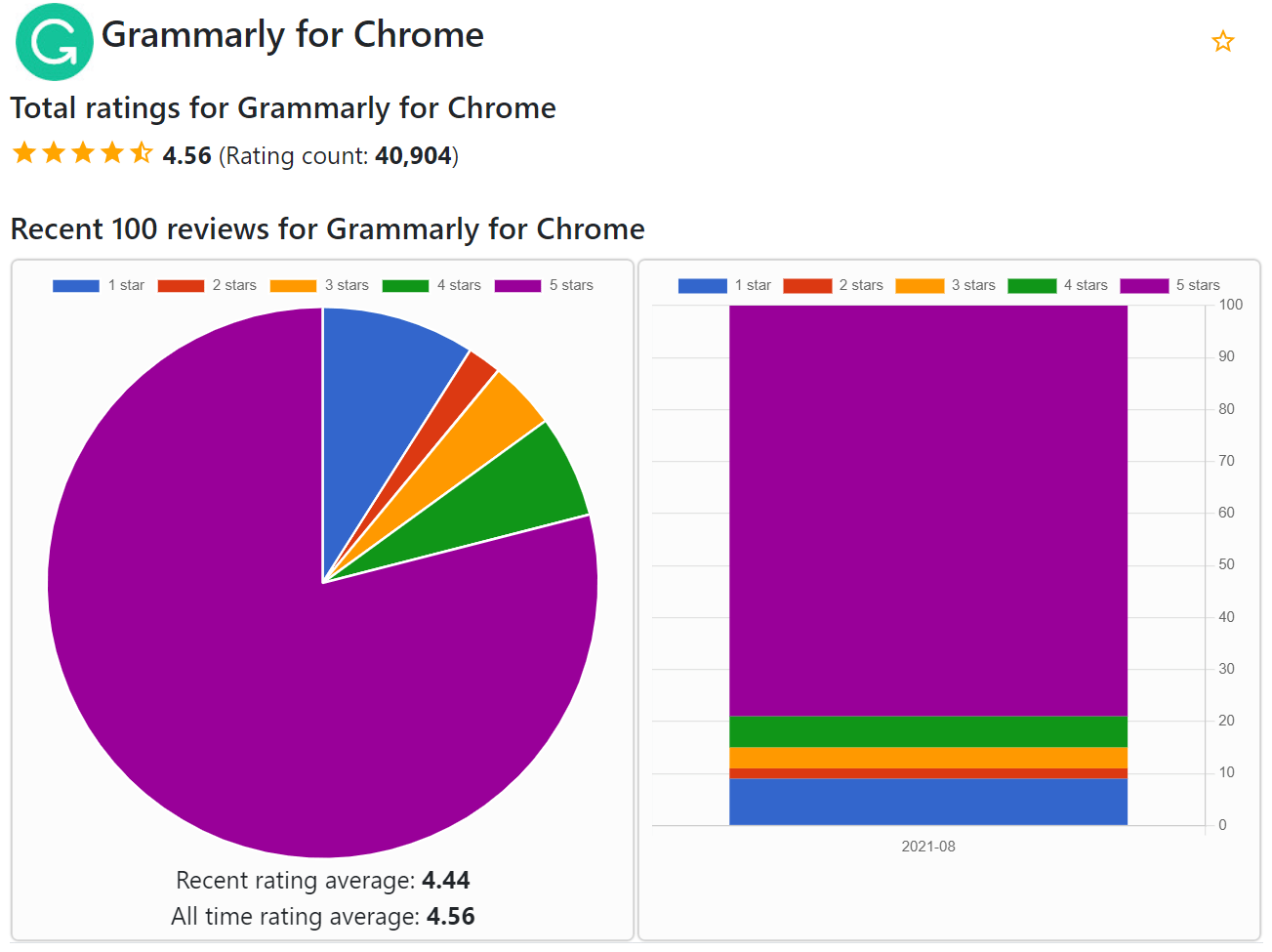 Access to aggregated review summary and trends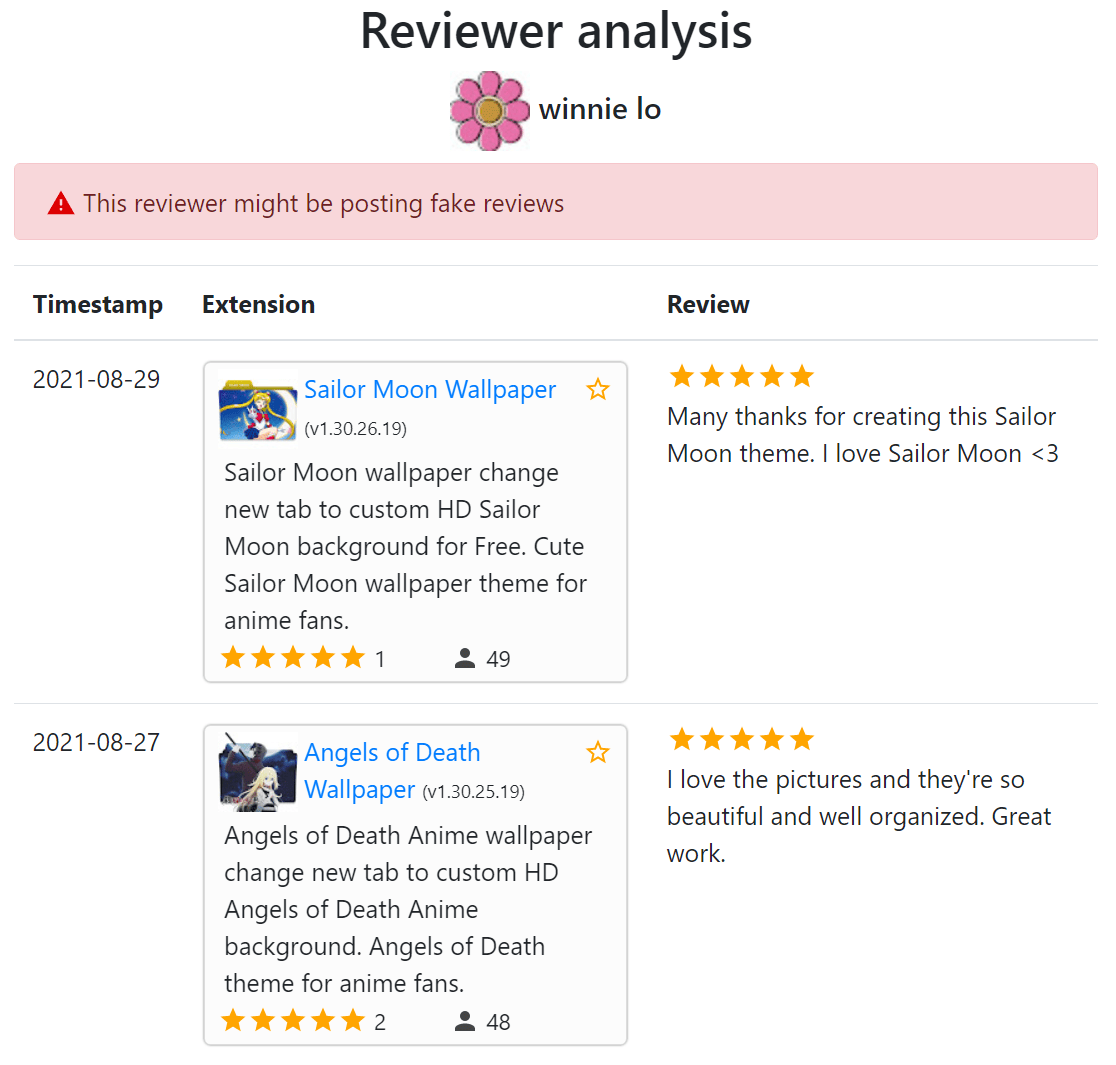 Access to reviewer analysis
Risk analysis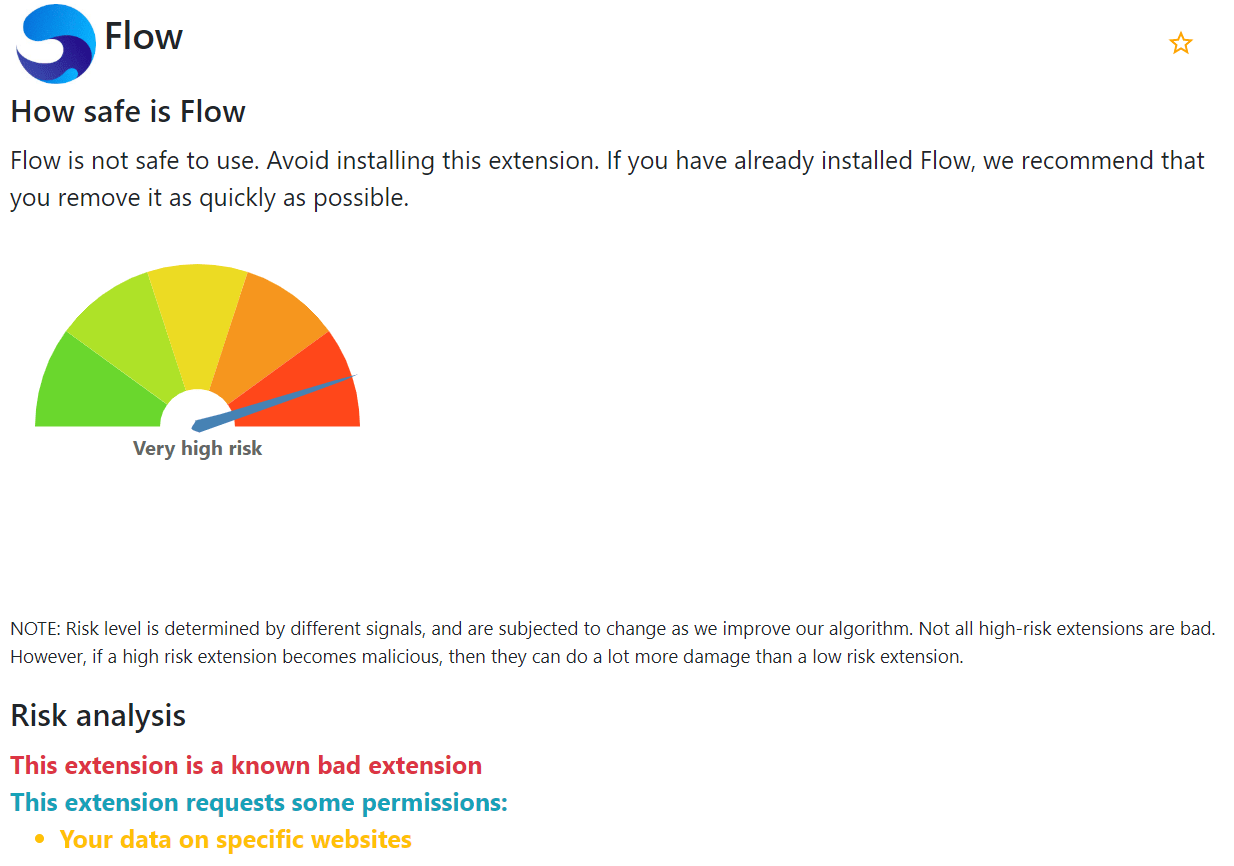 Access to risk score and more in-depth risk analysis
Ranking and categories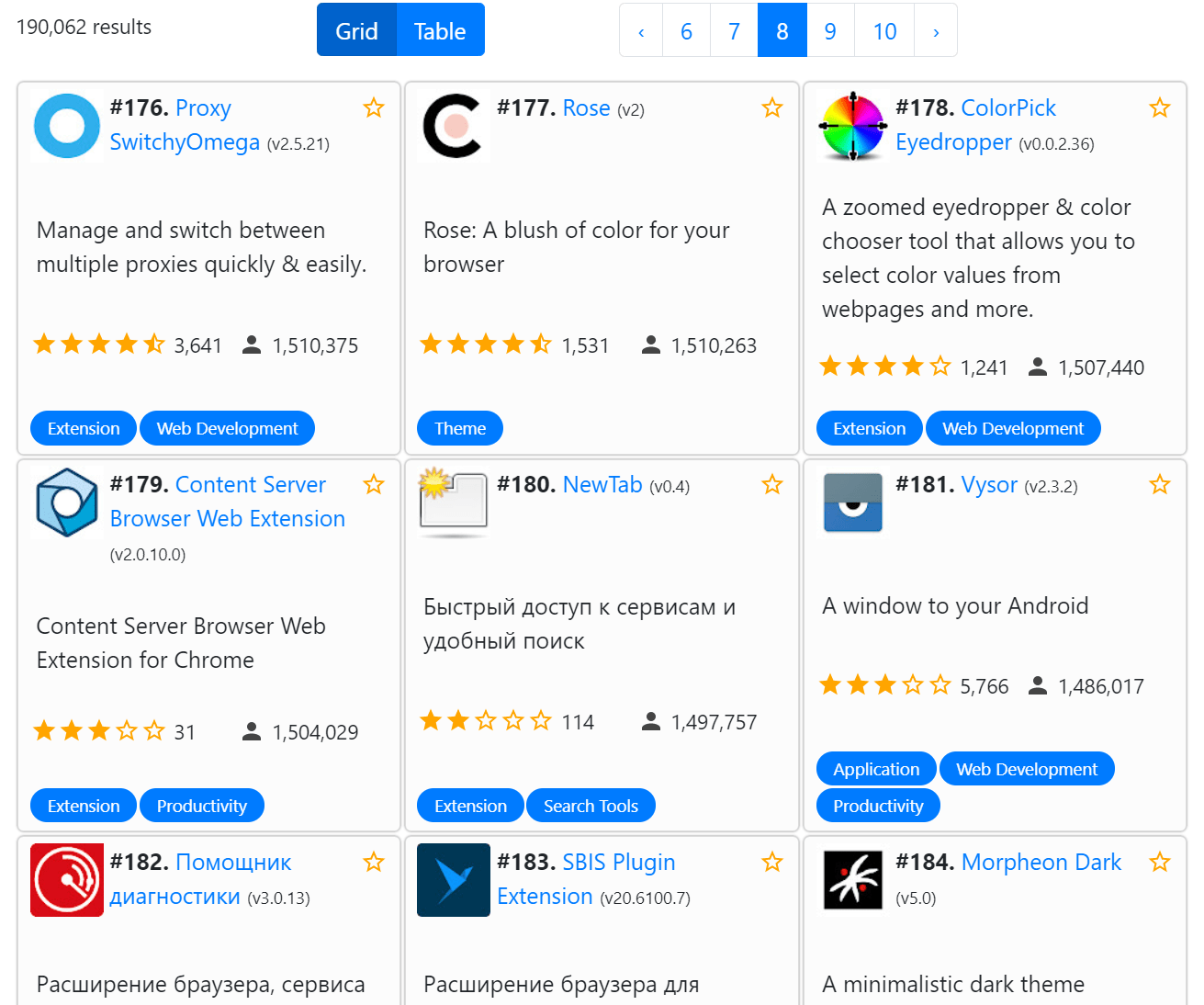 Access to all pages in various rankings
Compare extensions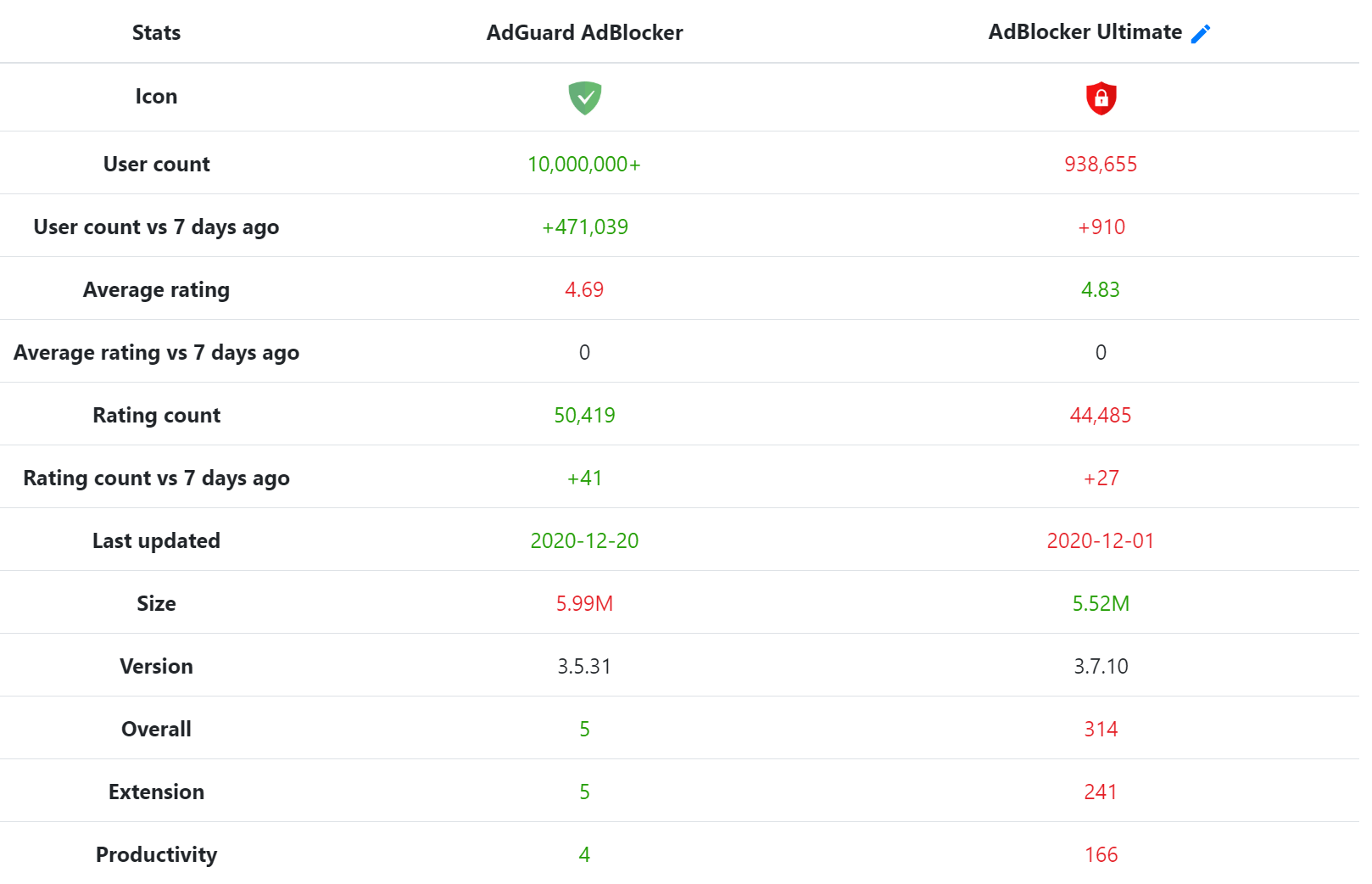 Compare basic stats between extensions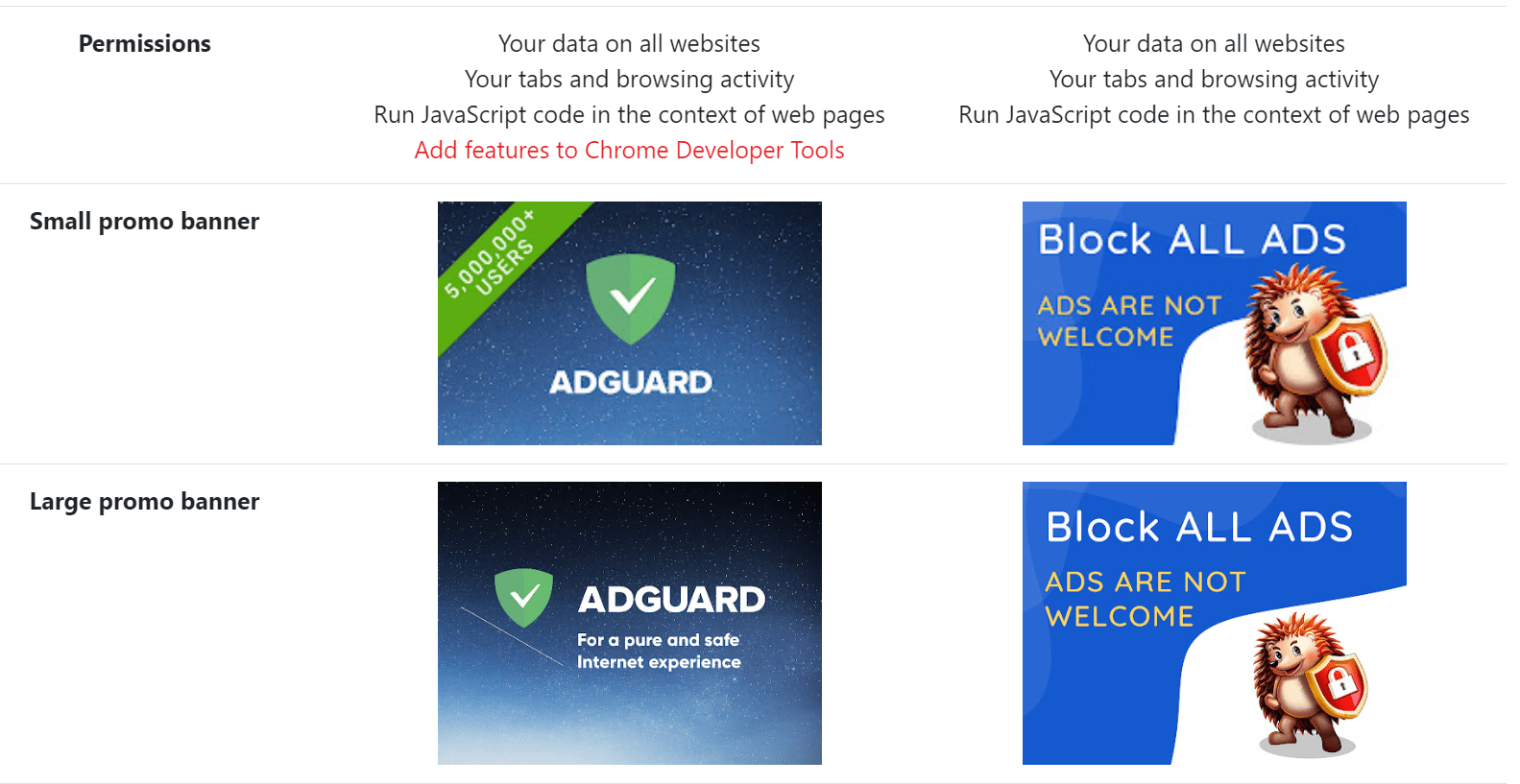 Compare in-depth details between extensions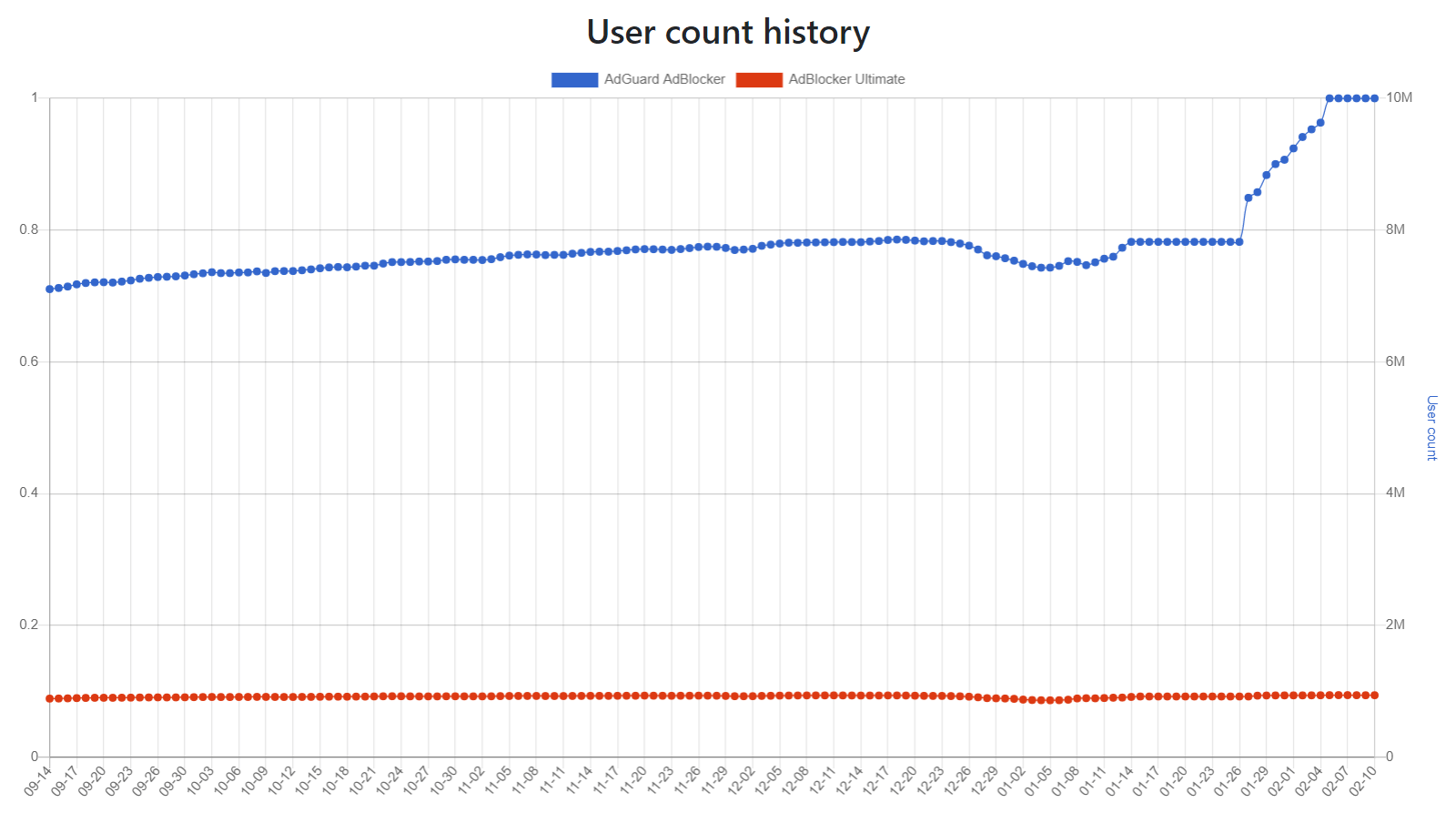 Compare historical trends between extensions
Advanced features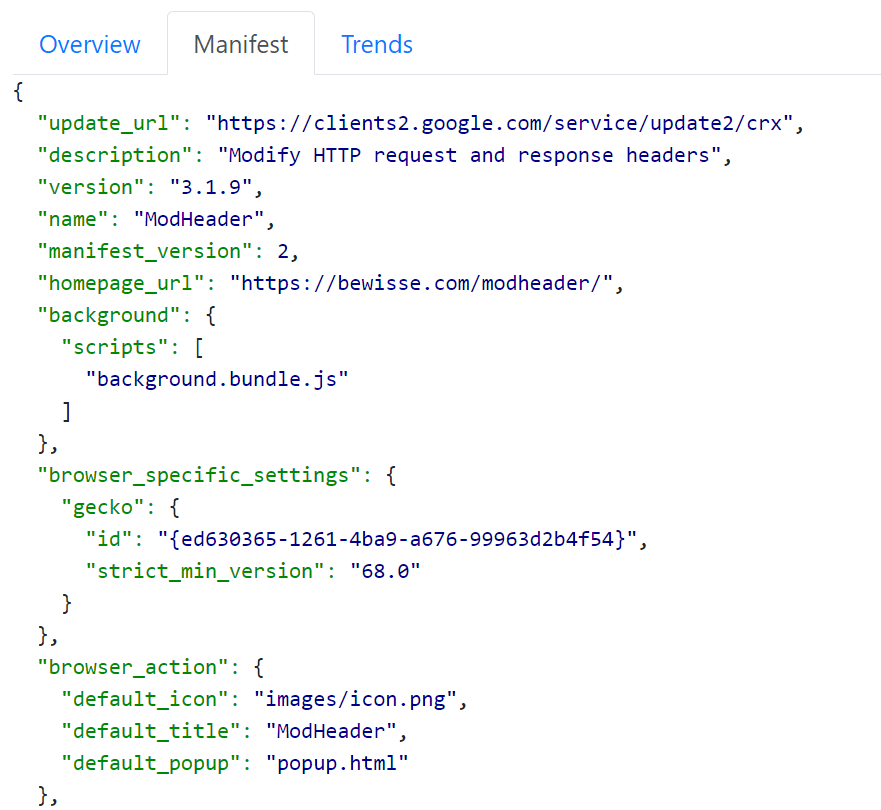 Preview extension manifest

Advanced search for extensions and searches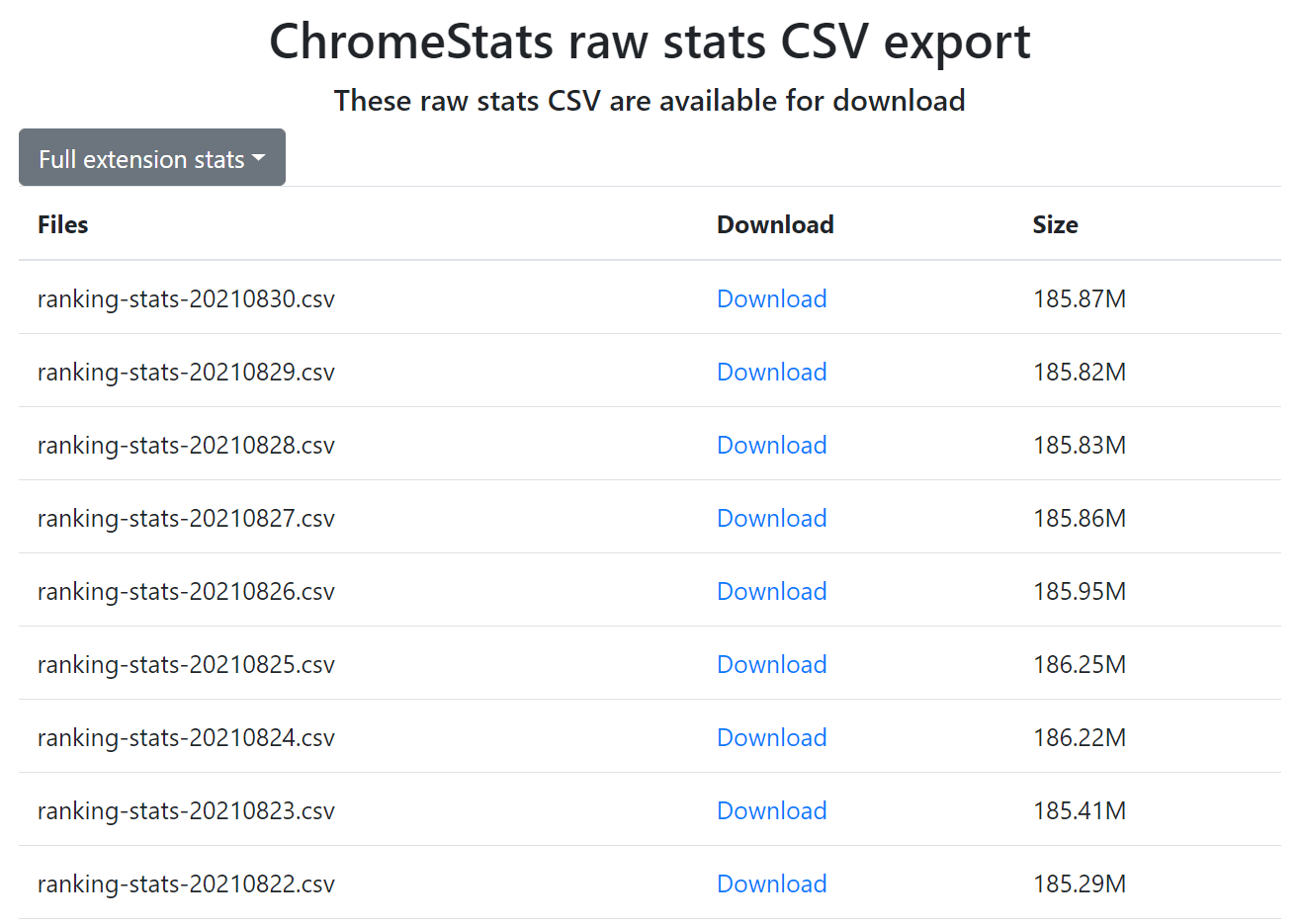 Download RAW CSV data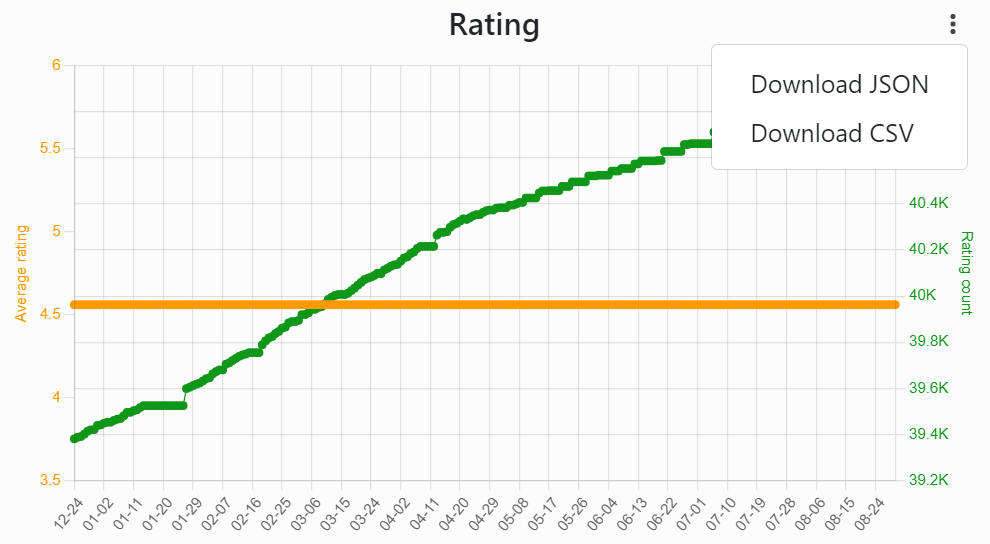 Download trends as CSV / JSON
---
Frequently asked questions
Our free plan is available to all users. You can access most of our websites without signing in. Signing in will allow us to provide you with more customization, save your preference, and get in touch with you in the future.
We reserve the rights to change the offerings for the Free plan at any time.
Yes! You can sign up to use our programmatic API access here.
Note: Programmatic API access is billed separately from the subscription on the main ChromeStats website. If you would like to subscribe to both, send us an email at admin@chrome-stats.com for a discount.
We crawl Chrome Web Store daily. All ranking data are refreshed every 24 hours.
We started ChromeStats in late 2020, and continued to enhance it over the years. As such, some extension versions that are published before we started our project may not be available on ChromeStats.
We started ChromeStats in late 2020, and continued to enhance it over the years. As such, some of our oldest data may not be as accurate or as comprehensive as our newer data. We do not generally allow access to extremely old stats through our website, but we may be able to make it available to premium members upon requests.
ChromeStats is a subscription-based service. You can cancel your subscription at any time during the billing period. If you cancel before the end of the subscription, we will not refund the remainder of the subscription period.
If you are unsure, feel free to subscribe to the monthly plan before subscribing to the annual plan.
You can use Manage Subscription button (only shown after you have subscribed to a paid plan) to change the billing frequency, upgrade, or downgrade to the a different plan.
If you are unsure, feel free contact us!
Historical data access allows you to select an older date to view the data on the selected date, allowing you to go back in time and see the stats, summary, screenshots, etc. in the past.
All users will have access to the recent most reviews. Paid users will have access to more recent reviews at a quick glance.
Review summary gives you a quick break down of review trends over time, number of reviews with a given rating, and the average ratings from recent reviews. Review summary is available to developer and premium members only.
Reviewer analysis will give you further insights into the reviewer, allowing you to quickly identify spammy / bot reviewer. You can also click on the reviewer's name to find all reviews done by a given reviewer. Reviewer analysis is available to premium members only.
---
Still not sure?
Feel free to contact us!