10 interesting stats you didn't know about Chrome Web Store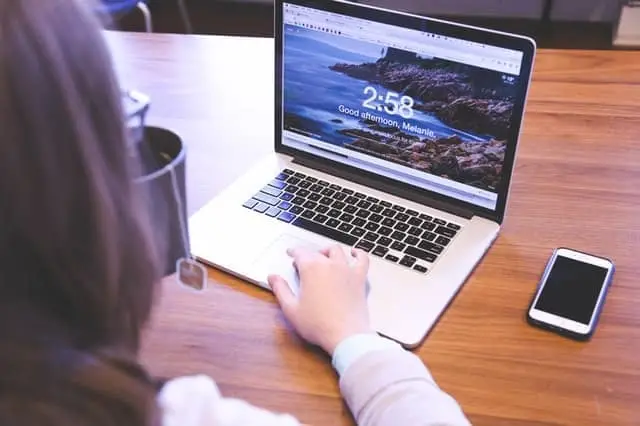 Google Chrome is the world's most popular web browser, and Chrome Web Store offers variety of different tools that help you become safer, smarter, and more productive with just one click.
You have probably installed an ad blocking Chrome extension, or install Honey to save you some money while shopping, or customize your browser with a theme you like. There is no denying that Chrome extensions have become an important part of our lives, but they can also be very dangerous. Many Chrome extensions have been caught stealing personal data, injecting ads, or replace your search engine, etc.
On the other hands, Chrome extension developers are struggling to become successful in Chrome Web Store too. Only a small handful of developers are able to create wildly used extensions. Most extensions have less than 1000 active users, and >90% of extensions are free.
This is why we built chrome-stats.com - to give users and developers more insights into what is going on in Chrome Web Store. All data are updated daily (there might be one day delay between when the data shows up in Chrome Web Store vs. here). Here are some interesting facts that we have found:
There are 195,885 items in Chrome Web Store. Out of those, 148,637 (75.88%) are extensions , 28,818 (14.71%) are theme , 18,430 (9.41%) are applications. What are Chrome applications? They are like a regular websites with extra capabilities. Chrome applications are deprecated, though many existing ones can still be found and installed from the Web Store.
There are 115,099 publishers who have published to Chrome Web Store. 83.71% has published only 1 extension. However, there are 7 publishers who have published 1000+ Chrome extensions. Interestingly, these publishers publish only themes!
85.75% of all Chrome extensions have less than 1000 active users. Only 268 Chrome extensions have 1M+ active users.
Similar stats can be seen at the author level (looking at the sum of all active users across all extensions owned by a publisher). 82.74% of all authors have less than 1000 active users. Only 268 authors have 1M+ cumulative active users.
Break down by # of active users
Cumulative # of active users
40.68% of all Chrome extensions have 0-stars ratings, while 25.97% of all Chrome extensions have 5-stars ratings. Looking at the average ratings for a publisher, we again see a lot of 0 and 5 stars ratings: 34.76% of all authors have 0-stars ratings, while 28.86% of all authors have 5-stars ratings.
Based on these, we speculate that most extensions are not even rated by the authors themselves, or are only rated by the author and their friends.
Although the developer may select a primary category for their Chrome extension, Google Chrome Web Store may automatically tag it under more categories. As a result, each extension may appear in one or more categories below. The most popular Chrome extension category is Productivity, capturing 25.93% of all Chrome extensions. The Fun category takes second place, with 14.71% of all Chrome extensions.
Break down by categories
| | |
| --- | --- |
| Productivity | 50,802 |
| Fun | 28,806 |
| Photos | 14,480 |
| Web Development | 14,132 |
| Communication | 13,017 |
| Accessibility | 11,666 |
| Shopping | 7,548 |
| Search Tools | 6,497 |
| Games | 4,653 |
| News | 3,520 |
| Others | 33,158 |
Chrome Web Store is dominated by free Chrome extensions - 91.66% are free. Within the paid extensions, about half support a subscription model (pay monthly / annually), while the other half requires a one-time fixed payments. In-App payment make up a small percentage (only 0.60% of all extensions), but they are able to attract more users than their paid / subscription counter-part.
Break down by pricing model
Believe it or not, 58.19% of all Chrome extensions have not been updated in the past 2 years. In the past 30 days, 4.84% of extensions have been updated.
Break down by last updated time
Chrome extensions are powerful because they have additional permissions to perform operations that a regular website cannot. However, some permission requests may look suspicious. Here are the breakdown of common permissions requested by Chrome extensions.
Break down by permissions
| | |
| --- | --- |
| No special permissions required | 50,955 |
| Your data on all websites | 41,385 |
| Your data on specific websites | 56,092 |
| Your tabs and browsing activity | 49,953 |
| Data you copy and paste | 3,716 |
| Your bookmarks | 6,044 |
| Your list of installed apps, extensions, and themes | 5,219 |
| Your physical location | 2,540 |
| Your browsing history | 2,841 |
| Settings that specify whether websites can use features such as cookies, JavaScript, and plug-ins | 5,754 |
| Capture content of screen, individual windows or tabs | 5,873 |
| Receive notifications from this app in Chrome | 15,995 |
| Override your home page | 242 |
| Override your search engine provider | 1,395 |
| Override your start up pages | 179 |
| Override your bookmark page | 17 |
| Override your history page | 23 |
| Override your new tab page | 30,358 |
| Add features to Chrome Developer Tools | 1,101 |
| Run JavaScript code in the context of web pages | 68,277 |
| Add omnibox keyword to URL bar | 1,674 |
| Uses Native Client module | 25 |
Chrome Web Store supports 48 languages / locales. Most Chrome extensions support the default English locale, which account for 58.11% of all Chrome extensions.
Break down by languages / locales
| | |
| --- | --- |
| English | 113,822 |
| English (United States) | 47,537 |
| русский | 22,978 |
| Français | 21,076 |
| 日本語 | 20,948 |
| 中文 (简体) | 20,727 |
| español | 20,090 |
| Deutsch | 19,793 |
| italiano | 17,902 |
| 한국어 | 17,476 |
| Türkçe | 17,207 |
| polski | 17,013 |
| Nederlands | 16,889 |
| svenska | 16,137 |
| čeština | 14,907 |
| українська | 14,555 |
| suomi | 14,505 |
| română | 14,453 |
| dansk | 14,284 |
| slovenský | 14,228 |
| Others | 304,649 |
Chrome Web Store features 199 collections. Most collections have less than 50 extensions. Offline Apps is the largest collection with 3,178 extensions
Break down by collections